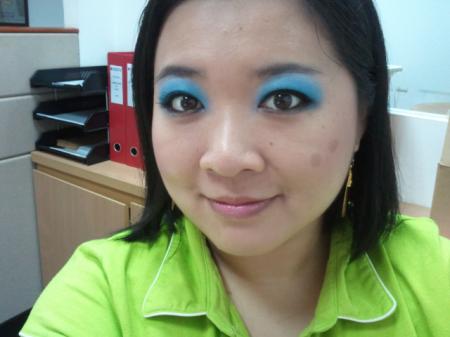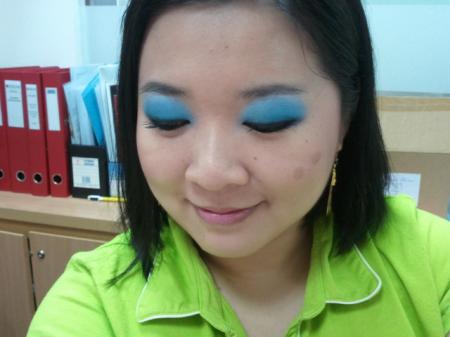 Yes I know! This looks so CRAZY!! But I did have it to work coz we dress down on Fridays.


To be in-line with my bright green top, I decided that I wana have bright blue liner on the eyes.. but I kinda gotten too excited and a wrong stroke thickens the eyeline..
Look of the Day: 03 Feb 2012 (Friday)
Face
- Skin79 Absolute Total BB Cream
- L.A. Colors Mineral pressed powder, Fair
- L.A. Colors Mineral Blush, Pink du Jour CMB868
- elf Healthy Glow Bronzer, Sun Kissed

Eyes
- Jordana Eye Primer, Nude
- elf The Little Black Beauty Book, bottom 3rd Blue + top 3rd Blue (below green) + white
- Amuse 2in1 eyeliner, Black (for upper & lower lash line, tight-lined)
- Jordana Best Lash Extreme Volume Mascara, Black
Lips
- Baviphat Lollipop Gloss, Pink




Although this look might be too scary for some of you (if not all), I really liked the way I had it blended out, my sister loves it too!!
Here's some close-up on the blended-out eye shadow: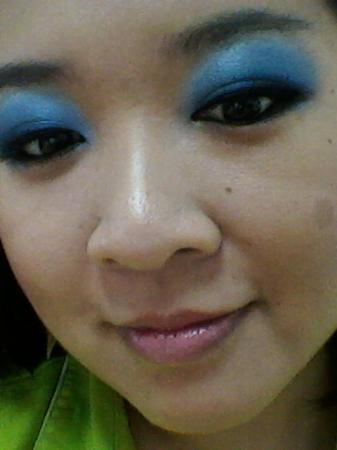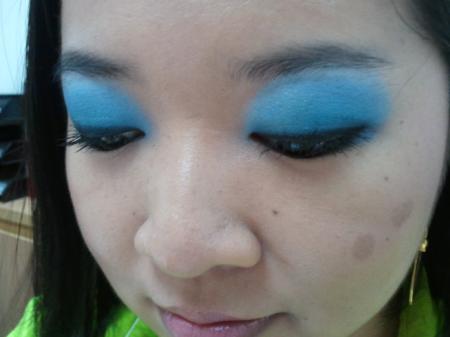 So.. what do you think? XD
Will you give this look a try? YES? No?
Cheerios
FS.Rain