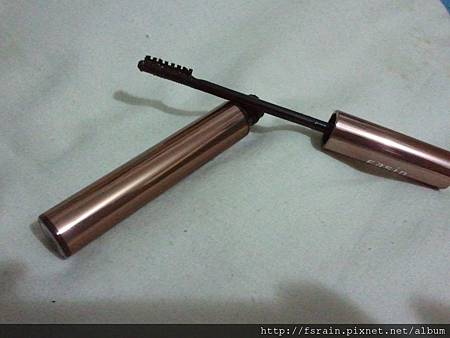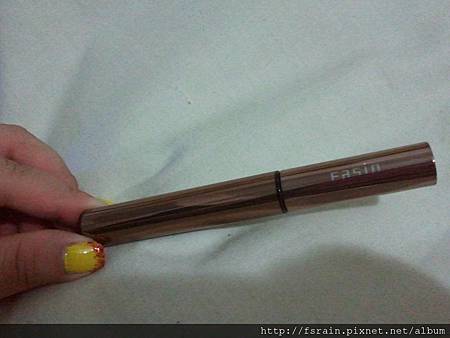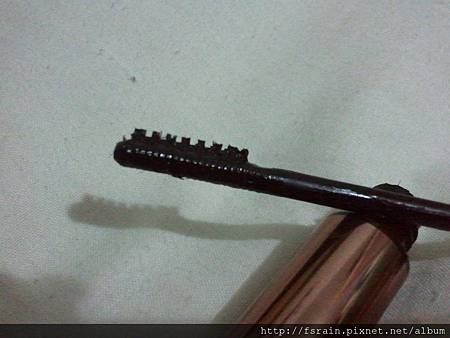 New "3D lash-booster" coil applicator separates lashes with added volume. A new mascara that enables lashes to flutter like butterfly wings

Fasio Official website: http://www.kose.com.sg/products.php?brand=fasio&cat=Base%20Makeup
(old) http://www.fasio.info/sg/concept/index.html

Size/dimenions: 12.2cm x 1.4cm (Length x Diameter)
Contents/Amount: 7g
Code & Colour: BK001 Black
Price: To be confirmed..
Where to buy: http://www.kose.com.sg/store.php
(old)http://www.fasio.info/sg/store_locator/index.html

Product Feature(s) from Official Site:
Comes with new "3D lash-booster" coil applicator.
The unique coil applicator lifts the lashes from its base to the tips for more volume. At the same time, the coil tip separates the lashes into beautiful individually coated strands.
Formulated with Pure Soft Powder, the mascara spreads smoothly without clumping and stiffness.
The Volume Up Lush Polymer formula uniformly thickens each lash.
The Curl-Setting Polymer formula enables the application of mascara on each individual eyelash and gives a long-lasting, elegant curl.
The water-proof Micro Multi-Screen Polymer formula is smudgeless and resistant to water, perspiration and tears.
*~*~*~*~*~*~*~*~*~*
My review:

I have used several other Fasio mascara before this, thus far, this is the one with the MOST Unique brush/bristles from Fasio.
It is EXTREMELY waterproof, smudge-proof, rub-proof and even hard to remove with normal dual-phase makeup remover. To remove this, it is best to use Fasio's Point Makeup Remover, Fasio Easy Mascara Remover, Fancl Mild Cleansing Oil (not cheap, but SUPER effective for all stubborn makeup), Bio-essence's Bio-Hydra Water Soluble Olive Cleansing Oil as these are the products which I have tried and confirmed that it worked on removing this extremely hard/difficult/long-lasting mascara.
In terms of the colour pay-off, the colour is rich and dark, thus able to define very fine/thin/sparse lashes to make them "Bloom"!! Usually what I do is that I will use the side of the applicator that's without the thick bristles, just the rubber wand, to coat individual lashes and lengthen it. Then, to volumize it, you'll have to flip the applicator over to the side where there are thick bristles/combs/brush (whatever you wish to call it) to brush through your lashes and it will slowly build up the volume without much clump. If it does clump up, flip it back to the rubber side to remove the clumps.
For application, best to finish 1 eye before moving onto the other eye. OR, just ensure that you don't allow the mascara to dry up before you apply your 2nd or 3rd coat. This is so, because, for Fasio's mascara formulas, it always makes the lashes "pricky", hard and like a stick. So some of you might not want to try this if you prefer your lashes to remain soft. However, for me I think this mascara does a good job to lengthen, volumize and also hold my curl well! I have fine lashes that are VERY STRAIGHT and points downwards when uncurled.
I bought this mascara together with the Point Makeup Remover and the Gradation Deep Eyes Quad at Takashimaya Sales (in the central exhibition area located at B2 I think). Check out the store locater link above to find out where you can get Fasio's Products.
Despite being hard to remove, I really enjoy and appreciate its long-lasting and high-staying power on my lashes. I perspire alot and my eye area gets oily at work when I'm stuck in air-conditioned room the whole day, PLUS the fact that I have eyes (especially my left eye) that tears alot if kenna any "trigger", it is not easy for mascara or eye products to last through the day on my eye area.
Therefore, highly reccomend this product to those who want Great-Staying Power Mascara that lengthens, volumize and holds curls.
PS: More reviews of current products that I own will be coming your way~ subscribe to my blog via RSS or come back regularly for more!
Cheerios
FS.Rain