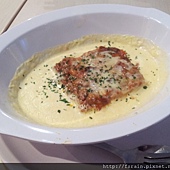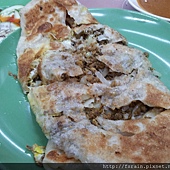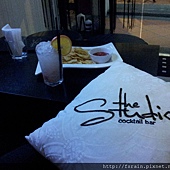 We had a so-so dinner at Bugis Food Junction.. mine was a okay-only beef lasagne as you can see from above.

As we were moving along north bridge road, towards our chilling spot (never been there before, but bought a voucher in jiggocity), we passed by Singapore ZAM ZAM (since 1908)..

The aroma of Indian curry n food got us rooted to the ground.. We stood hesitantly infront of the shop.. We couldn't resist, and succumbed to the deliciously mouth-watering seduction.

As we've had dinner already, we ordered the smallest serving of Mutton Murtabak costing only SGD 5.00.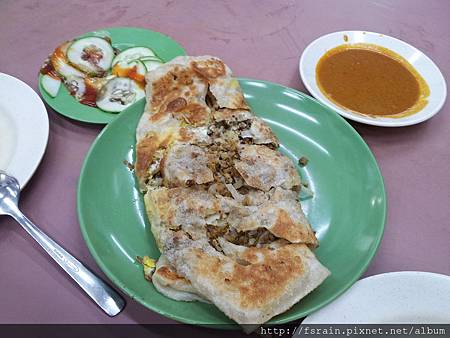 It was a wise decision, indian food is usually served in ginormous proportion.

The crust was dry, but crispy. The meat-vege-mix was not too dry and taste if fresh vege and spring onion made it very appertizing! With the curry sauce.. U'd just melt.. Uber tasty!
Its fragrance of the spices, texture and aroma can psycho you into non-stop eating and permanent addiction. Me and my guy decided right there, that we shall be there most frequently moving forward. We've found another food stop!

Moving on to our target destination, The Studio Cocktail Bar. The highlight of the night.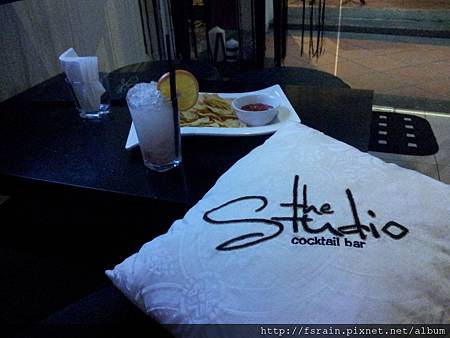 It looked as though too dark to be opened, from outside.

Once you're in, comfy sofas, bar top seats, dinning tables comes into view. Apart from the view, thd lounge music thats playing instantaneously release your after-work tensions.. And you just cant wait to get a drink and chill on the comfy sofas


What we have from the deal voucher of 2 drinks + finger food:
- Harlequin
- Bloody Mary
- Nachos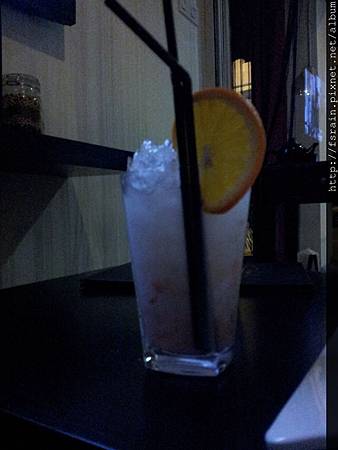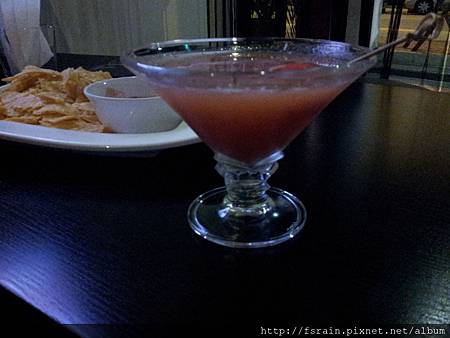 Mine was a Bloody Mary as I wanted something with sour base. But I prefered the one which my boyfriend had, that is the Harlequin as it is a blend of Rum + Fresh Lime + Grapefruit + Lycee Liquor. Very refreshing, not much hint of sourness, light.
Bloody Mary is all blended/shaken, contains home-made bacon-infused vodka + lime + fresh cherry tomato + tabasco + oregano. It has an interesting spice and bacon taste which is absolutely appealing with the mix of strong cherry tomato.
Nachos served are fresh and the tomato sauce is addictive.
Definitely will pop by again, just that getting there takes quite some walking.. from the nearest MRT Station, which is Bugis.


PS: I think we will end up getting to Zam Zam more often than the Studio Cocktail bar though~

Cheerios
FS.Rain