Hey People!
Guess what I found today during the Watson's Members' Preview Event?
I saw these Maybelline Jelly Glow Blushes hidden in a small corner of the Maybelline's Wall Display!!
The texture of these are very soft, airy and kinda spongy!!
It makes me feel that these could be the local version of the Maybelline Dream Bouncy Blushes which are found in US and have been raved by quite a few YouTube Beauty Gurus!
I've done some swatches of these blushes on my arm and pictures are shown below. I feel that these blushes looks vivid in its containers, but applies sheer and buidable. Only the one in 02 Fresh Pink is more pigmented, the rest which I tried seems to be sheer.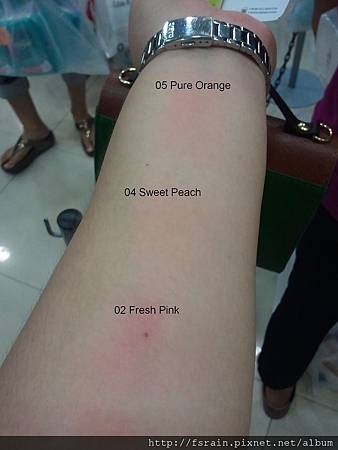 Has anyone tried it? Is it longer lasting than other blushes that you own? Leave a comment and share your experience with me! XD
Cheerios
FS.Rain