.:2012 Q2 Challenge Criteria:.
a) Using only 1 or maximum 2 colours for my eyes, and throughout this quarter, there should not be repeated eye shadows used

b) Using different lipstick and lipgloss throughout each month without repeating any lipstick and lipgloss during the same month

c) Using different mascara throughout a period of 2 weeks without repeating any mascara within that duration.

Look of the Day: 09 Apr 2012 (Mon)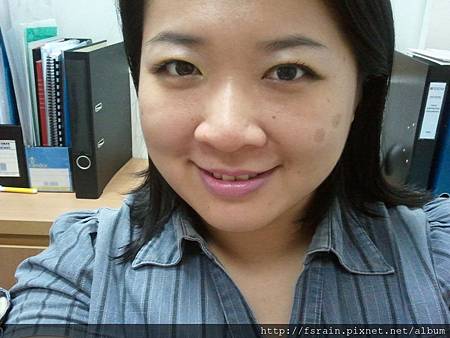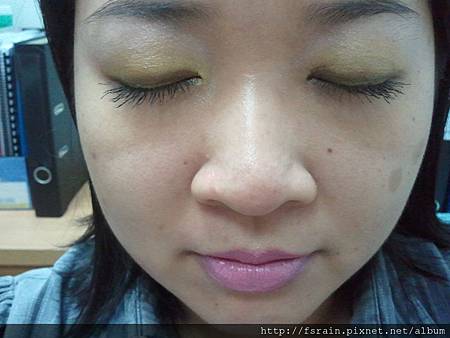 Face
- Skin79 Hot Pink Super+ BB Cream SPF25 PA++
- L.A.Colors Loose Powder, Light

Eyes & Brows
- Jordana Eye Primer, Nude
- 180pc Eyeshadow Palette, 2nd yellow shadw
- Eye Pop Track-1 Blue
- Loreal Ultra-Volume Collagene Mascara, Black

Lips
- Revlon ColorBurst Lip Butter, Strawberry Shortcake



Look of the Day: 10 Apr 12 (Tue)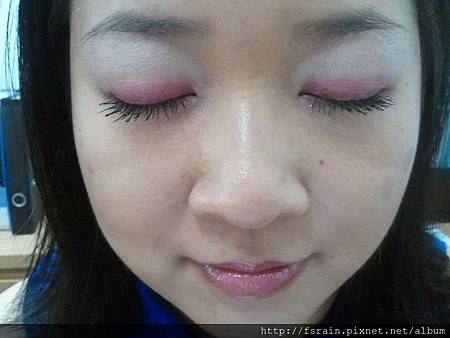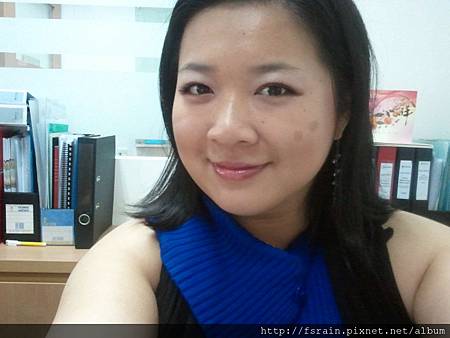 Face
- Jordana Oil-Free Liquid Foundation, #10 Buff
- L.A. Colors Loose Powder, Light
- AmuSe Fabulous Face Palette, Pop (Blush)

Eyes
- elf Essential Eyelid Primer, Champagne
- 180pc Eyeshadow Palette, Pink-2 & Silver-1
- essence I LOVE EXTREME Volume Mascara, Black

Lips
- NYX Girls Gloss (Round Lipgloss), RLG32 Soap Opera Queen



Look of the Day: 11 Apr 12 (Wed)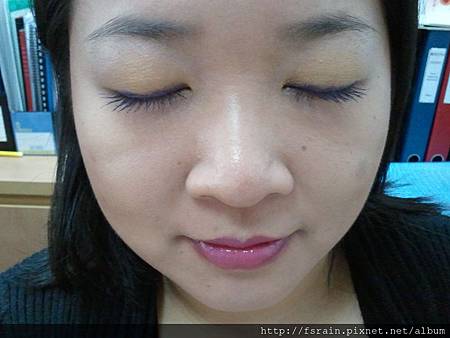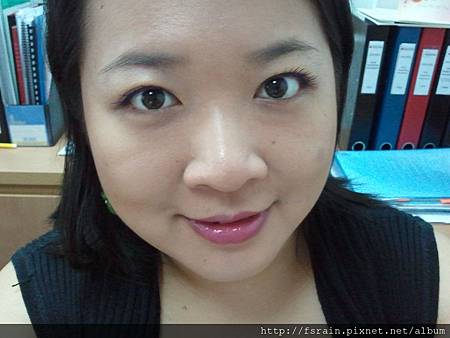 Face
- Jordana Oil-Free Liquid Foundation, #10 Buff
- elf Studio SPF45 Sunscreen UVA/UVB protection
- elf Essential Healthy Glow Bronzing Powder, Sun Kissed
- elf Studio High Definition Powder

Eyes
- Jordana Eye Primer, Nude
- 180pc Eyeshadow Palette, Marbled Yellow
- SilkyGirl Funky Eyelights Pencil, #04 Pure Purple
- Holika Holika Magic Pole Waterproof Mascara, Mystique Purple

Lips
- NYX Girls Gloss (Round Lipgloss), RLG08 Doll Pink



Look of the Day: 12 Apr 12 (Thu)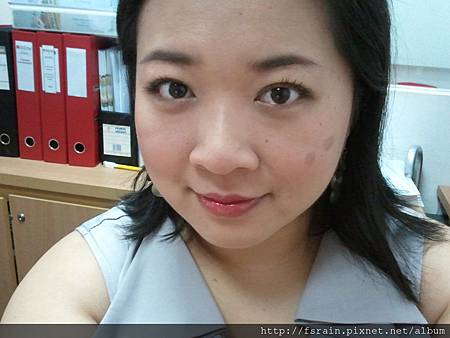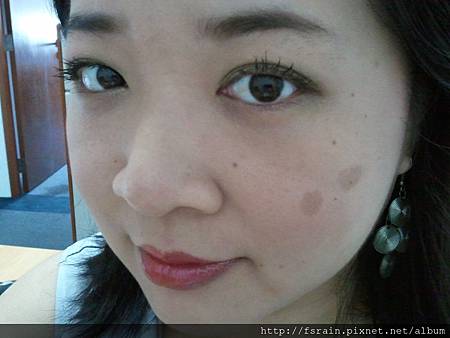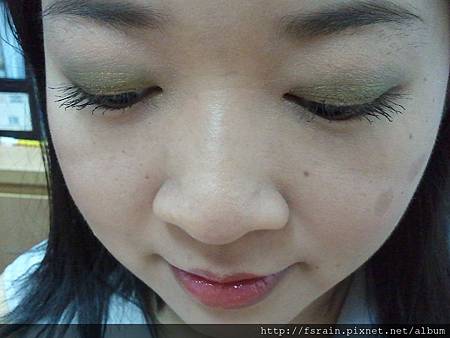 Face
- Skin79 Hot Pink Super+ BB Cream SPF25 PA++
- L.A. Colors Mineral Pressed Powder, Fair
- AmuSe Fabulous Face Face palette, Pop (Coral blush)

Eyes
- elf Essential Eyelid Primer, Pearl
- 180pc Eye Shadow Palette, Metallic Olive Green + Warm beige
- Maybelline The Falsies Volum'E xpress Waterproof Mascara, Black

Lips
- elf Essential Plumping Lipglaze, Ruby Kiss



Look of the Day: 13 Apr 12 (Fri)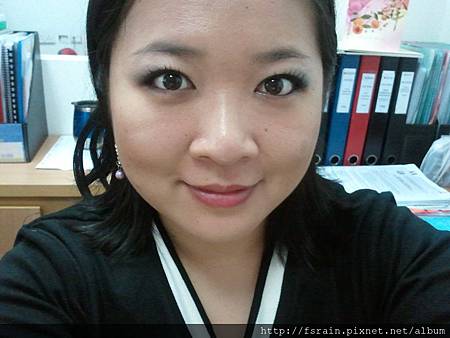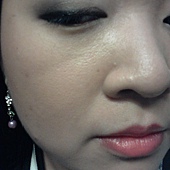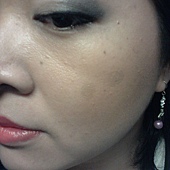 Face
- Jordana Oil-Free Liquid Foundation, #10 Buff
- Daiso Smooth Base, Clear
- elf Studio SPF45 Sunscreen UVA/UVB Protection
- elf Essential Healthy Glow Bronzing Powder, Sun Kissed
Eyes
- Jordana Eye Primer, Nude
- 180pc Eye Shadow Palette, Shimmer/Metallic Deep Grey (2nd Tier bottom shade) + Matte White
- essence I LOVE ROCK gloss eye pencil, Ultra Black (and glossy)
- Fasio Lash Bloom Creator Mascara, BK001 Black
Lips
- 66 Lip Palette, 66LP41 (initial)
- SilkyGirl Moisture Rich Lipcolor, #29 Diva (touch-up)