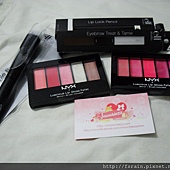 Hi everyone!
You won't believe how many times I've been rewriting this post on my mobile app! At least 4 times! Somehow something went wrong with me & I kept pressing back button before saving the chunks of info typed... All is gone.. The mobile app does not have "ctrl-Z". TT-TT
Anyway... this mini review, its gonna be a quick sharing of my thoughts and availability on all the products which I have (& Tried) from NYX!
Where to buy?
A) Online Websites with Shipping options
:: International ::
- CherryCulture
- NonPareil Boutique
- PorkDaisy
:: Singapore ::
- Qoo10.Gmarket (safe & secured payment to protect consumer in case seller does not ship out item ordered, refund is possible)
- Smoochiezz
- La Diamonte
- Shopping District
B) Retail outlets for NYX is not in Singapore yet, however, Smoochiezz has its own showroom in Toh Guan, and often organizes Fleas or collaborate with Watsons & SaSa for events in major shopping malls. However, pricing is much better if you purchase from Smoochiezz events.
So, here're my possessions / items that I tried before and my thoughts on the product after using it for some time:
1) NYX Girls' Gloss aka Round lipgloss: USD2.25 (cherryculture) / SGD3.90-5.00 (Smoochiezz & Qoo10 sellers).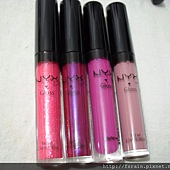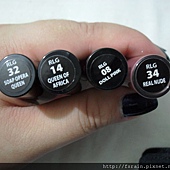 My Stand: Great Quality & Packaging, very affordable price, good colour pay-off for the cream colours but not exactly super opague. It is very moisturizing, prevents lips from getting dry and last for a long time (min. 4-6hrs with minimal snacking/eating). Covers lip lines, gives a very glossy and shiny appearance of your lips, making it look plump and full! It has a citrus scent which some thinks that it smells like dishwashing liquid. It is slightly tacky but not as sticky as e.g. MAC lipglass.
What I have (& tried before):
- Doll Pink
- Queen of Africa
- Real Nude
- Soap Opera Queen
2) NYX Mega Shine Lipgloss: USD4.50 (CherryCulture) / SGD8.00-12.00 (Smoochiezz & Qoo10 sellers)
My Stand: Similar to NYX Round Lipgloss, but it has a thicker consistency – more tacky, much much better colour pay-off compared to the above, and has a sweet pleasant scent.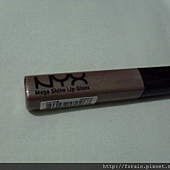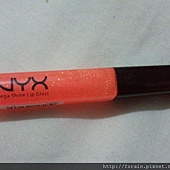 What I have (& tried before):
- Dream
- Pop
3) NYX Luscious Lipgloss Palettes: USD7.00 (CherryCulture) / SGD10.00-15.00 (Smoochiezz & Qoo10 sellers)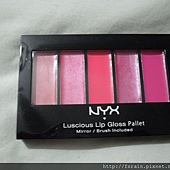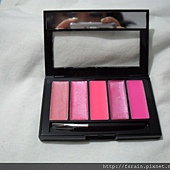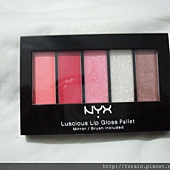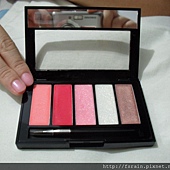 My Stand: I have yet to use these as they look so adorable in the palette.. gonna keep them as backup as my Round Lipglosses are gonna be "expired" soon… Anyway, I think that for the selection of colours, the compact and convenient design for bringing-around, it's a great item to have. However, on the down side, you'll either need to use your fingers or get a lip brush for the application of the gloss..
What I have (yet to try; stock-up):
- Pinky Promise
- Champagne Sparkle
4) NYX Round Lipstick: USD2.99 (CherryCulture) / SGD3.90-5.00 (Smoochiezz & Qoo10 sellers)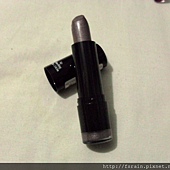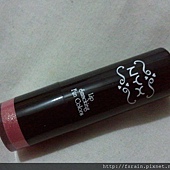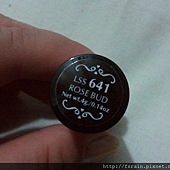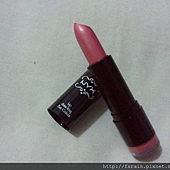 My Stand: Has a superbly pleasing scent that reminds me of Baviphat's Lollipop gloss and a Lioele Gloss which is very similar to White Tea. Very smooth and creamy, last a reasonable amount of time but the metallic/shimmery finish lipsticks tend to leave glittery powder on your lips as it wears off. Still, it is rather affordable and good quality. Not as moisturizing as gloss, but it does not dry your lips.
What I have (&tried before):
- Rose Bud
- Luster
5) NYX Boudoir Mascara Collection: USD6.00 (CherryCulture) / SGD12.00-16.00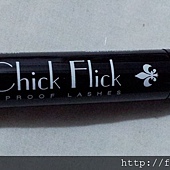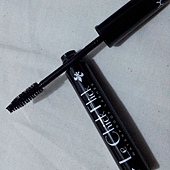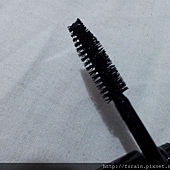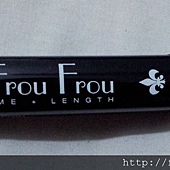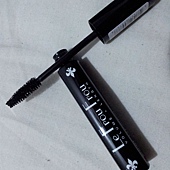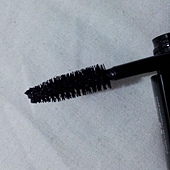 My Stand: Have tried both mascara already, but Le Chick Flick seems to not be waterproof at all, does not notice any thickening.. Le Frou Frou does well in terms of darkening and slightly thickening my lashes, not much of lengthening effect noticed. If I were to compare these 2 mascaras to the NYX Doll Eye Mascara, I think these 2 are not as good. Packaging wise this series has very classy and elegant designs. The mascara formula is rather wet when first opened. Thus, I won't conclude that these are bad, at least not now as some mascaras are meant to be better after it's been used/open for some time. I shall update this post again when I've gotten a longer-term use of this product.
What I have (& tried before):
- Le Frou Frou (BMC01): Volumize and lengthen lashes. Dense dome brush to reach each lash.
- Le Chick Flick (BMC05): Thickening, darkening and waterproof formula. Dense dome brush to reach each lash.
6) NYX Doll Eye Mascara Volume Intense Black: USD7.50 (CherryCulture) / SGD12.00-17.00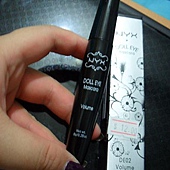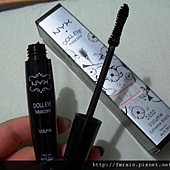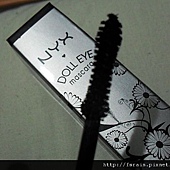 My Stand: Cheap-looking package, unique shaped wand with traditional bristles, moderate wetness of formula so it does set faster than the above, and does not stain my lids easily. It does gives prominent volume and definition to create a doll-eye effect! Only downside is the version that I have is the non-water proof type, but even so, it is very water resistant. It is very intensely dark and does not leave smudges on undereye areas nor gets flaky at end of the day. Highly Recommends.
Ok, so basically these are the only NYX products that I posses, most of which I have started using if not, using for quite awhile now except for the Boudoir Mascara Collection. Thus far, I am LOVING NYX!! If only there could be more products accessible at a good/cheaper price than what it is now, I will be getting more! XD
If I do get to purchase more of NYX products, I shall get the items updated into this post to keep it easier for my readers.
If you have any questions, feel free to leave a comment below and I shall get back to you as soon as I can.
Come back for more reviews!!
Cya~
Cheerios
FS.Rain