I believe most of my readers who followed my look of the day posts would have found out my love for elf cosmetics, and noticed the number of elf items that I own.
***WARNING: Graphics-heavy and Lengthy entry***


Finally! After much struggling and juggling between work, life and blogging commitments, this article is born!

I've tried my best to share my reviews on all the products I own and if I missed out anything about the products, leave a comment below and I shall respond to you as soon as I can.

Some general FAQ targeted at Singapore (maybe asia too) audience:

Q: What does elf stands for?
A: elf is eyeslipsface in short.

Q: Where/How to get elf products? Their website indicates they dont ship internationally..
A: I first laid my hands on them via Gmarket/Qoo10 sellers. Then I got my friend in states to help me out with my orders. I tried using Vpost once to ship the elf orders too.
In terms of payment methods and reliability, I will reccomend getting it from local sellers via Gmarket/Qoo10 as theres 2 whom I know organizes fleas regularly.

List of local sellers with links to product page below:
Smoochiezz Website | Facebook Page | Smoochiezz Qoo10.Gmarket Shop
Facebook Page | La Diamonte on Qoo10.Gmarket


Q: What do you mean by Essential / Studio / Mineral range? Whats the difference between these?
A: Essential range is their first batch of product launched ranging from an amazing price of USD1.00 to USD5.00 (SGD3.80 to SGD8.00)

Studio range products were then launched to provide even better quality cosmetics and makeup tools at an affordable price equivalent or lesser than drugstore brands.

Mineral range features all MINERAL ONLY ingredients used and tools made for mineral makeup application.


Q: Any guideline on their pricing?
A: refer to their website here for US rates. For locals, fret not, below is a list of their price range basing on the 3 lines of products which might not correspond to its value in USD. My price range is based on products I've purchased from local sellers.

Single Items
Essential Range: USD 1-5 / SGD 3.90-15
Studio & Mineral Range: USD 3-8 / SGD 6-25


Q: What are your recommendations if l am new to elf?
A: I shall break down my recommendations into the following categories below. Only for those that I DO NOT Recommend, shall be tagged with "DO NOT BUY". Otherwise, I am really enjoying most, if not all of the products I have from elf.

A - Eyes
B - Lips
C - Face
D - Combination Palettes / Sets /Others
E - Makeup Tools
***Reviews of items which are already posted shall be linked for your easy reference***

You'll find the photos of each item belonging to the product group listed below:

A - Eyes
1) Primer
- elf Essential Eyelid Primer, Sheer, Pearl & Champagne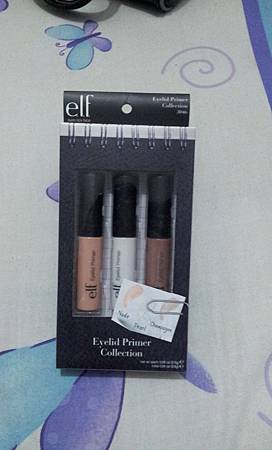 2) Eyeshadow Palettes/Quads
- elf Essential Brightening Eye Color, Rocker, Punk Funk, Teal Dreams
(Photos to be uploaded later~)

3) Mascara
- elf Essential Regular &Waterproof Mascara (DO NOT BUY)







4) Mascara Primer
- elf Studio Mascara Primer
(Photos to be uploaded later~)

5) Eyeliner
- elf Essential Shimmer Eyeliner Pencil, Precious Pink, Gun Metal & Plum Passion
- elf Essential Liquid Eye Liner, Blue
- elf Essential Waterproof Eyeliner Pen, Black & Purple
- elf Studio Cream Eye Liner, Teal Tease & Punk Purple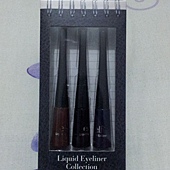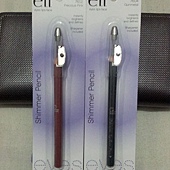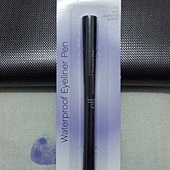 6) Brow
- elf Studio Eye Brow Treat & Tame, Dark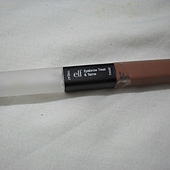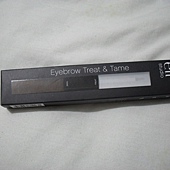 B - Lips
1) Lip Gloss
- elf Essential Super Glossy Lip Shine, Los Angeles, Groovy Grape, Pink Lemonade, Plum-tastic
- elf Essential Plumping Lipglaze, Peach Passion & Ruby Kiss
- elf Essential Hypershine Gloss, Berry Cherry & Flirt (both are FOC)
- elf Studio Glossy Gloss, Wild Watermelon
- elf Studio Glitter Gloss, Golden Glitz (yet opened and tried)
- elf Studio Minty Lip Gloss, Miami & Los Angeles (yet opened and tried)
(Photos to be uploaded later~)

2) Lip Color
- elf Essential Lipstick, Classy & Gypsy (Very Soft and 1 broke, but quite nice), Nostalgic (DO NOT BUY- a stench that's most disgusting)
(Photos to be uploaded later~)

3) Lip liner
- elf Studio Lip Lock Pencil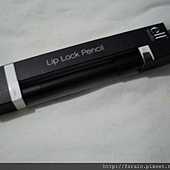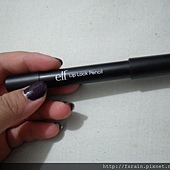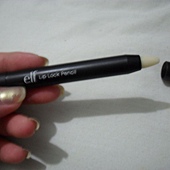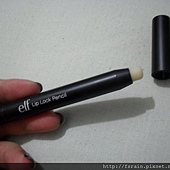 C - Face
1) Concealer
- elf Studio Complete Coverage Concealer Palette, Light
- elf Studio Blemish Concealer Pen & Brush
(Photos to be uploaded later~)

2) Coverstick
- elf Essential All Over Cover Stick, Ivory
(Photos to be uploaded later~)

3) Foundation/Compact powder
- elf Studio Translucent Matifying Powder
- elf Essential Clarifying Face Powder, Rose Beige





4) Tinted moisturizer
- elf Essential Tinted Moisturiser SPF 15, Ivory
- elf Studio Tinted Moisturiser SPF 20, Ivory
(Photos to be uploaded later~)

5) Bronzer
- elf Essential Bronzing Powder, Sunny
- elf Studio Blush & Bronzer
(Photos to be uploaded later~)

6) Blush
- elf Essential Natural Radiance Blush, Coy & Bronzed
(Photos to be uploaded later~)

7) Palettes
- elf Studio Blush & Bronzer
- elf Essential Beauty School Blush & Bronzer Quad




8) Sunscreen
- elf Studio SPF 45 Sunscreen UVA/UVB Protection






9) Finishing / Loose powder
- elf Studio High Definition Powder




D - Combination Palettes/Sets/Others
1) elf Beauty School Little Black Beauty Book, Cool
2) elf Mineral Blemish Set
3) elf Zit Zapper







E - Makeup Tools
1) elf Essential Eye lash curler
2) elf Essential Smudge Brush
3) elf Essential Crease Brush
4) elf Studio Flat Top Powder Bush
5) elf Studio Kabuki Brush
6) elf Studio Stippling Brush
(Photos to be uploaded later~)



Yea.. I know it seems that at the moment this post is up there are lots of pictures yet inserted.. ah well.. I need time to upload them..
Also, the reviews aren't all up too coz I had begun the "review exercise" according to product types, and honestly, I have yet finished the first series which meant for MASCARAS!!
Not to forget that I have only a few of the mascara type products from elf.. so... heh heh~
Anyway, do come back now and then to check on the products shared in this post as I will definitely get it updated with Photos, Review links and definitely having Swatches posted up too!!
Cya~

Cheerios
FS.Rain