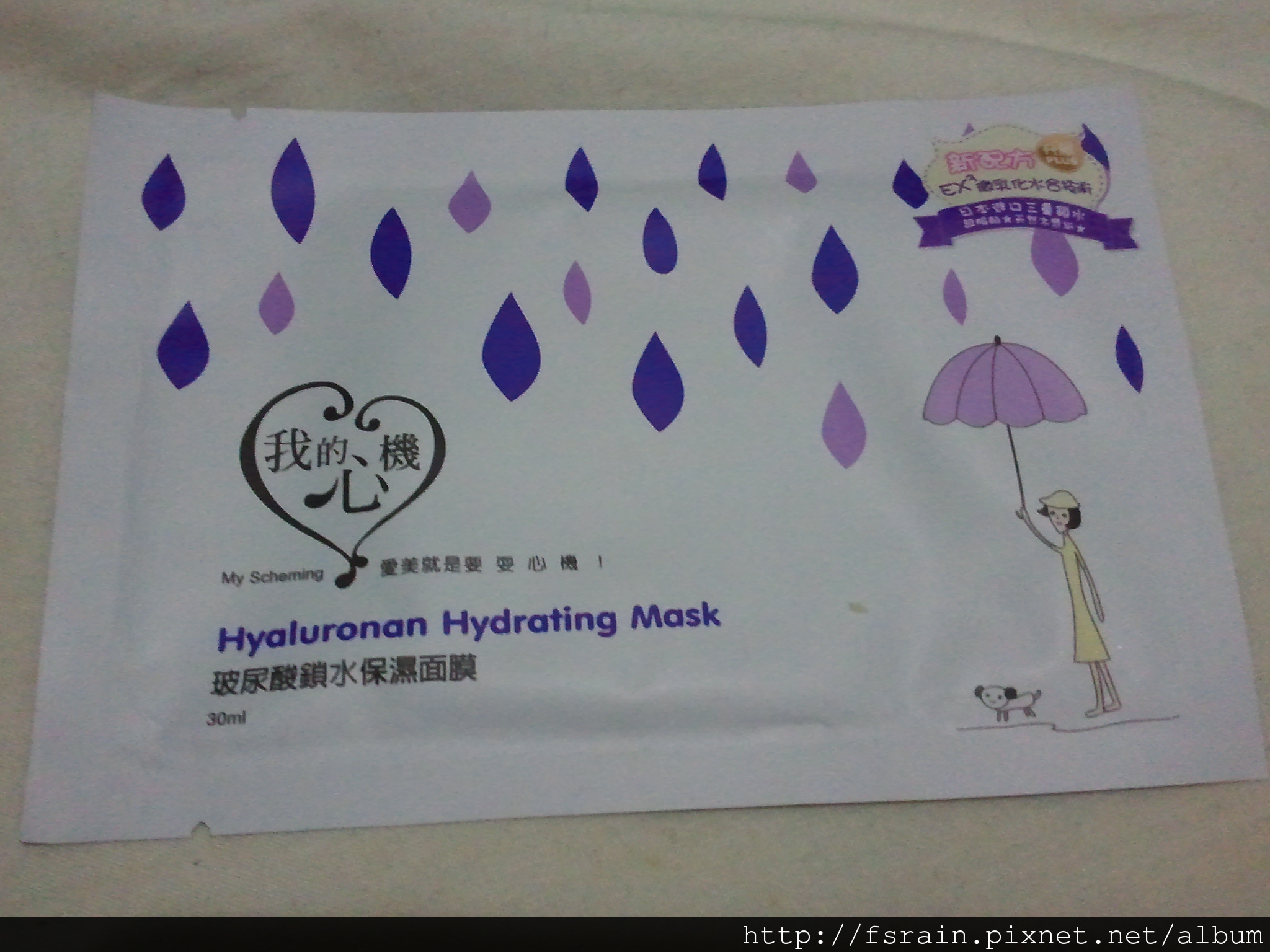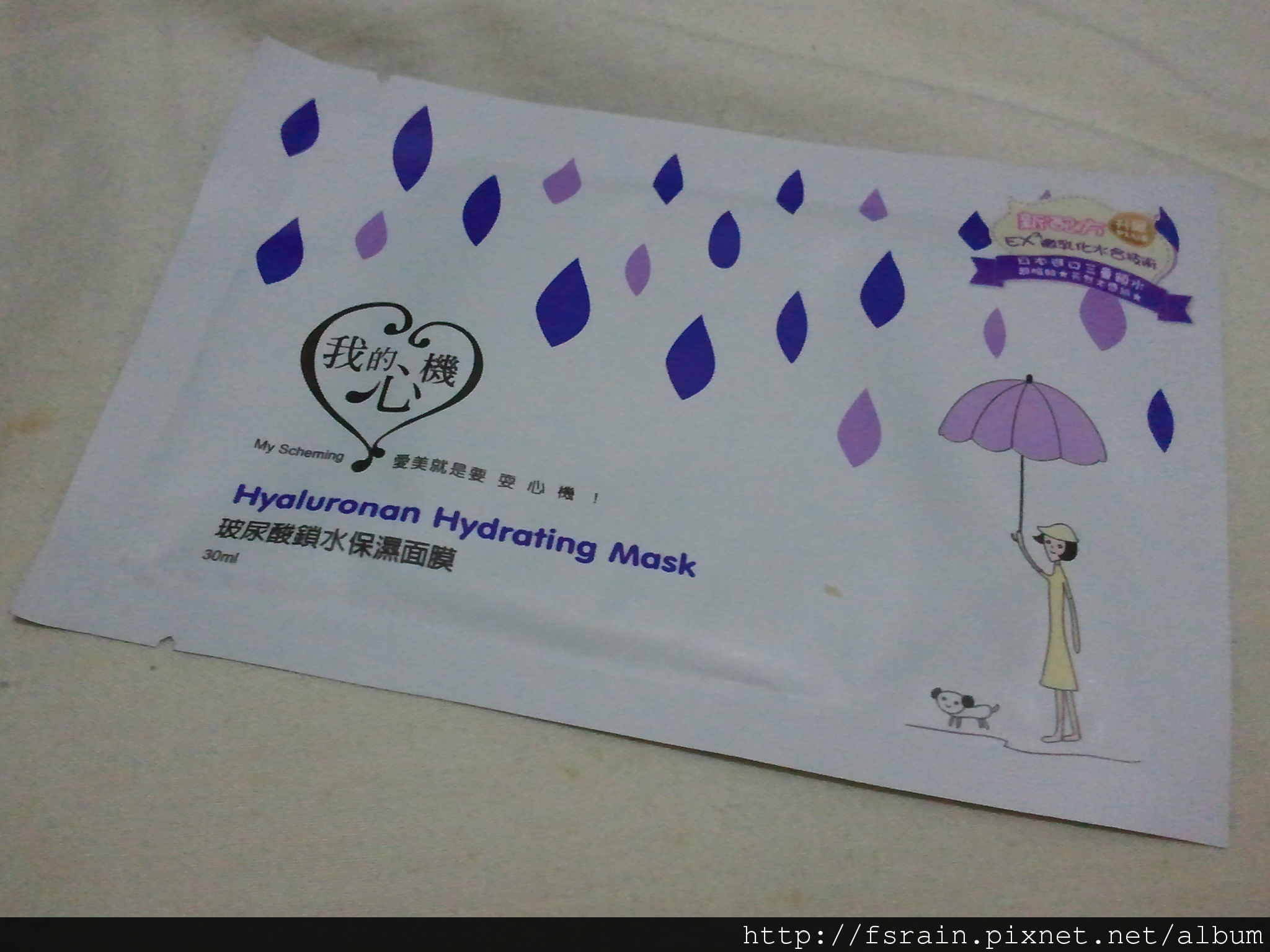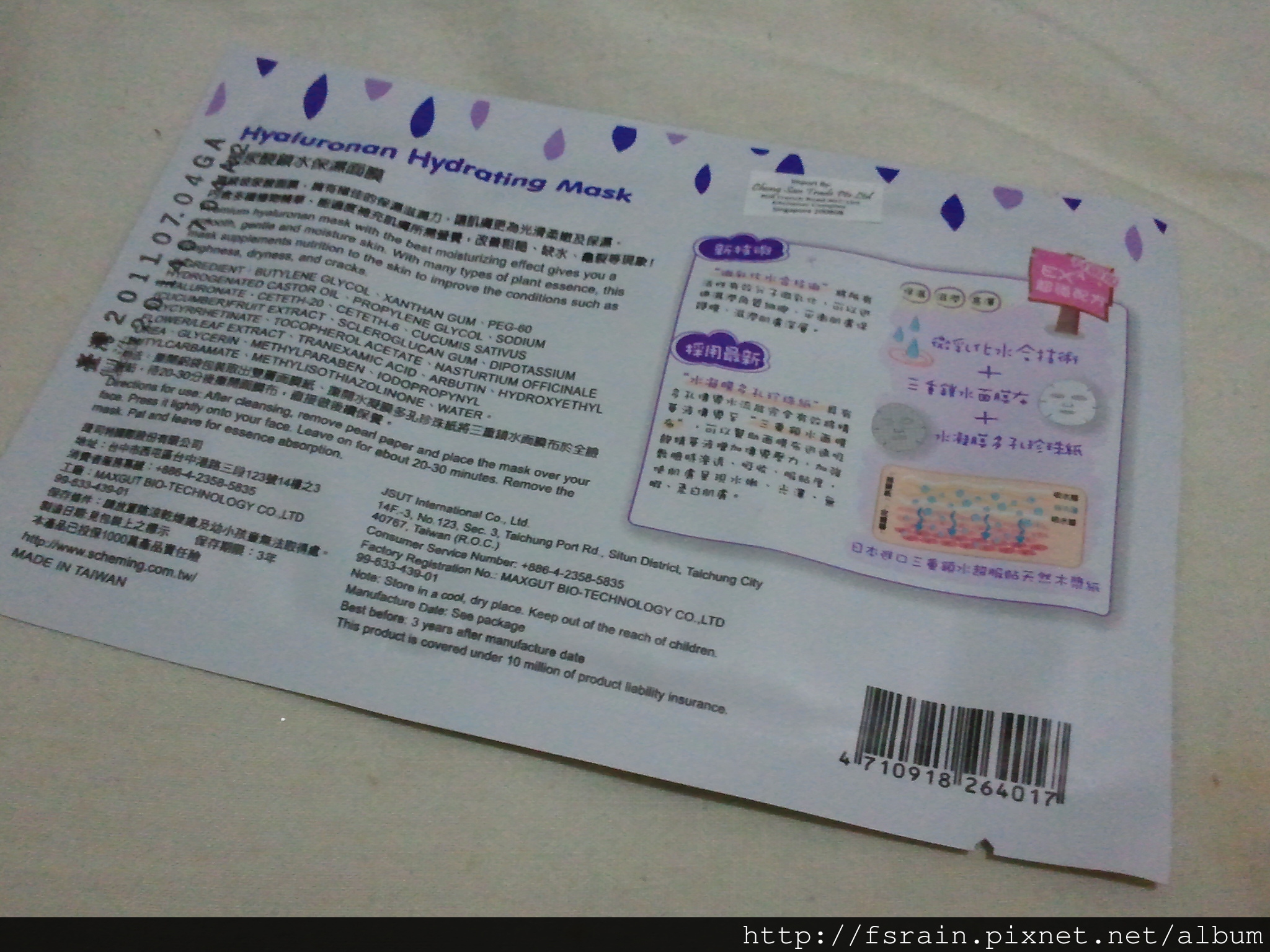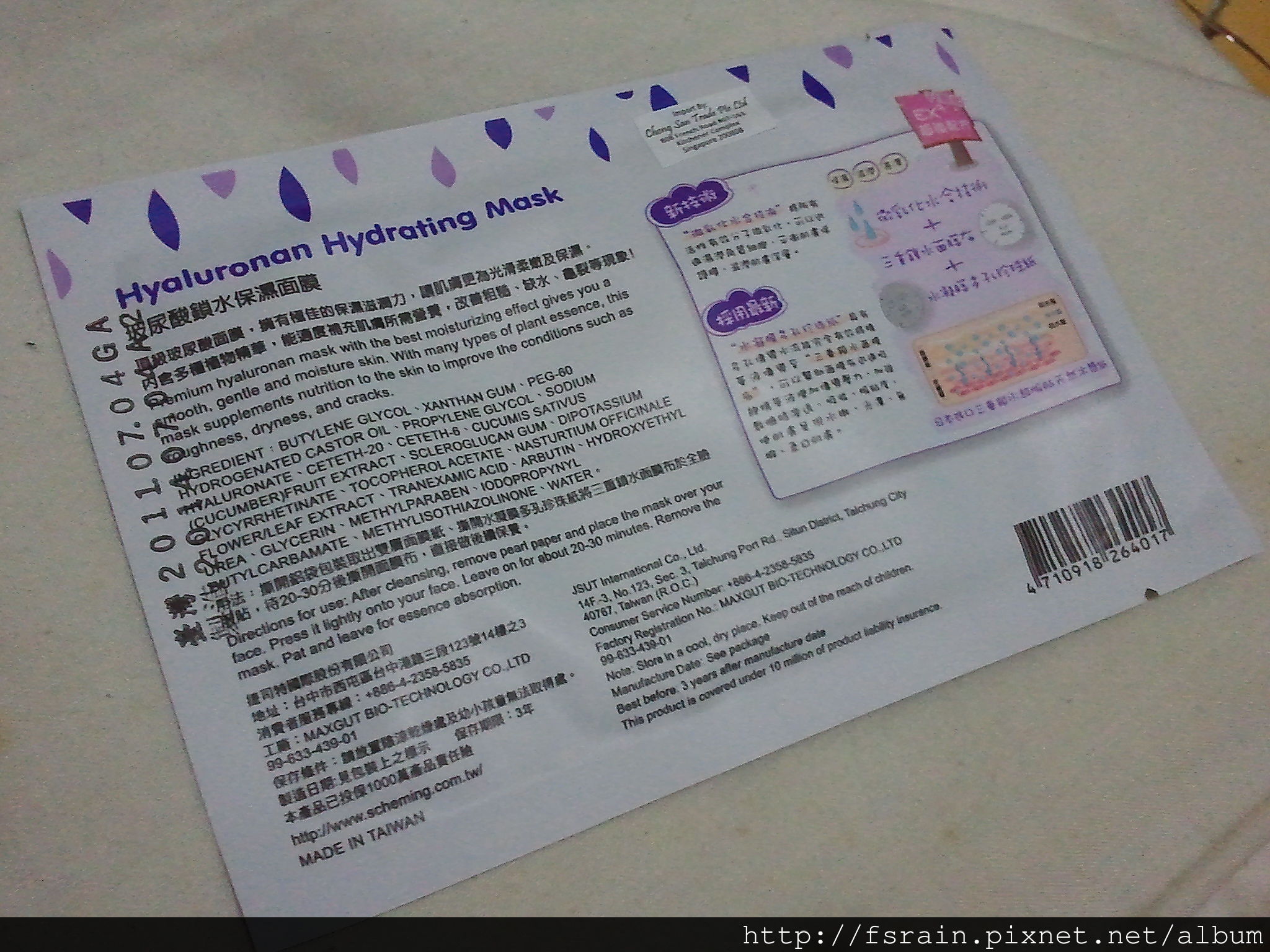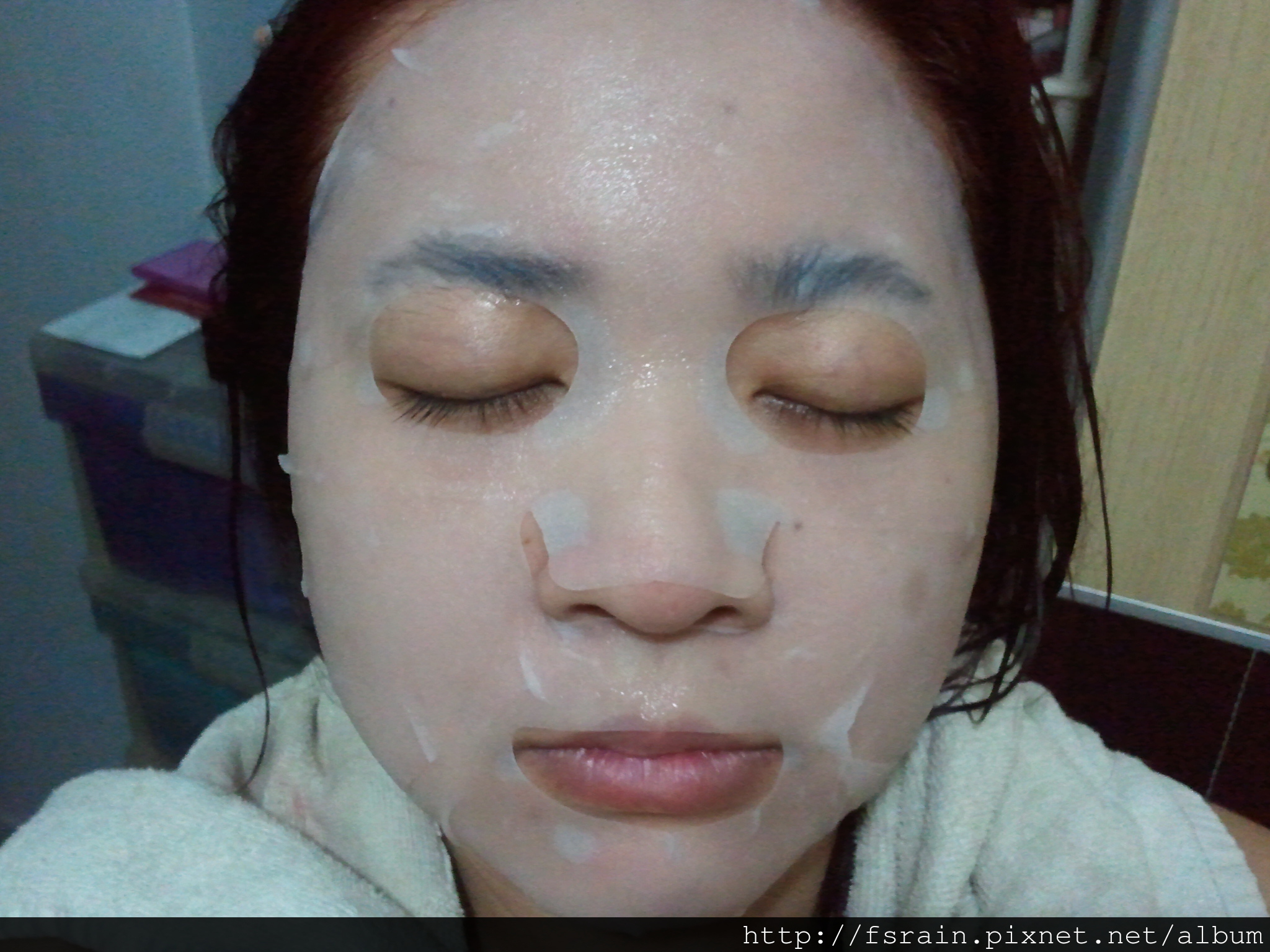 This is my first time using the mask from My Scheming (我的心機), a popular and well received Taiwanese Brand Beauty Sheet Masks Maker.
As this is only my first time using, I can only share with you my thoughts, observations and how it feels for my skin.
I've gotten several different types of masks under My Scheming from SaSa, and the first that I tried is the Hyaluronan Hydrating Mask.
First Impression:
- Sheet Mask material is super soft, super thin
- Mask sheet cutting has a nice fit for my wide face
- Beauty Concentrate on mask is overwhelming, but does not drip all over as the serum somehow adheres to the mask sheet VERY WELL, and perhaps is thicker in consistency, does not overflow or drip down the neck when applied
- Surprisingly, it did not dry up as fast as other masks that I used before. This means a longer wear time of 15 to 20mins is possible compared to 10 to 15mins for normal sheet masks
- After removing mask, there's still lots of serum left on skin and mask sheet. So I folded the mask in half and applied it to my neck. For the serum thats still glistening on my skin (not dripping all over), I massaged it into my face as though applying moisturiser/serum
- The serum of the mask absorbs fast, does not leave behind a sticky film or sticky-touch
- Not sure if its me, but after mask application I think my face looks brighter than before
- The next morning when I woke up, my skin feels super smooth and soft and the best part is, NOT OILY! So many times after applying mask the night before, my skin tends to produce more oil and the next morning I wake up its usually very shiny. For this mask, it did not.
With all being said, I highly reccomend the Hyaluronan Hydrating Mask by My Scheming if you feel that your skin is dry, deprived of moisture, looks dull, rough and uneven. This really keeps the skin soft and supple, and my favourite part of it is that it does not leave a sticky feeling/film on your skin after the serum is absorbed. The non-drip quality of the mask is amazing! Saves all the mess when mask serum drips all over you.
I will definitely get more of these for regular use!
Let me know if you have other questions by leaving your comments below.
Cheerios
FS.Rain