Weeeeeeee~!!

Hee hee.. I succumbed to temptations and shopped for cosmetics at Daiso!

The other day when I popped in at Plaza Singapura Shopping Centre, I made a stop in Daiso and saw many new cosmetics and skincare items!

Its a weekday, little people, everything was neat and tidy. I was thrilled and excited when I saw all these!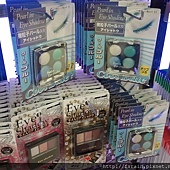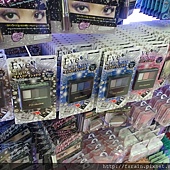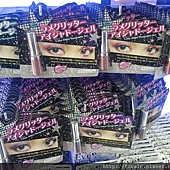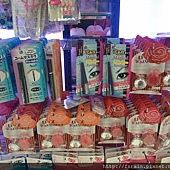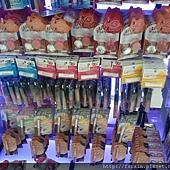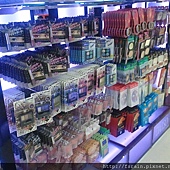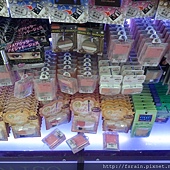 Sadly, its near closing time, so I thought these could wait. Honestly, I wasn't in need of nakeup.. But this fact didn't stop me from wanting to try the new finds..

Today after the movie with my siblings, its still early and my sister and me headed for Daiso! My poor brother got no choice but to tag along with us.

As usual on a weekend, things got snatched up, many items I saw that day was out of stock and I emphathise the Daiso staff.. Many items were left all over the place where they didn't belong.. Why is it that many people have such bad habits of not returning unwanted items back to its original place?

Anyway, I still managed to get my hands on these (watch the video too~):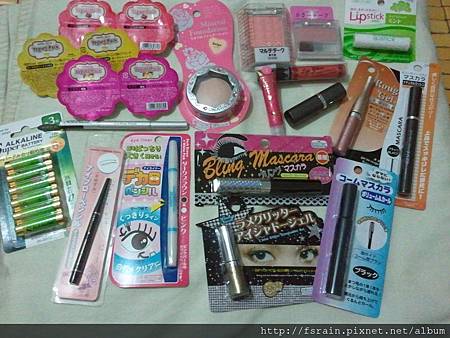 Items mentioned:
- Daiso Yogurt Pack: Pomegranate, Royal Jelly, Vitamin (Mixed Fruits)
- Daiso Diamond Lipstick: Peach
- Daiso Tube LIPGLOSS #2 wBrush Tip: Pink
- Daiso DO Lip Gloss: #62
- Daiso Rouge Gel: Beige
- Daiso Lip Cream F Mint / Treatment Lipstick (Lip Balm): Mint
- Daiso Alkaline Super Battery 6pcs/pkt: AAA
- Daiso Ellefar Twin Eye Pencil B(Eye Liner): Dark Brown x Pink
- Daiso Mineral Foundation: Beige
- Daiso Winmax Eyebrow Pencil: Dark Brown
- Daiso Eye Brow Pencil (Silver case w/Spoolie): Black
- Daiso High Curl Mascara Natural Lash: Black
- Daiso Ellefar Comb Mascara Volume Black
- Daiso Bling Mascara: Black
- Daiso Glitter Eyeshadow Gel: Gold
- Daiso EverbiLena Blush: Pink (dusty-pink)
- Daiso Ellefar Multi Cheek Blush: Beige (coral-orangy shade)

I'm so gonna try them out very soon!


My Tips for cosmetics / skincare Shopping @ Daiso:
1) First & foremost, you gotta habe non-sensitive skin. Unless u know very clearly what are the ingredients that's gonna trigger allergic reaction from you.

2) I recommend getting items made from these countries especially for skincare or lip/eye products: Korea, Japan, Taiwan & Vietnam. Personally, I feel that these countries produce quality products which are also safe for such intimate use.

3) Before actual use of products, test it on ur skin. Choice of skin test area: under chin near neck n ear, inner arm joint of elbow, wrist. These are places where skin is tender ans similar to ur face. If theres any reaction caused by the products on these areas, dun even think about using it anywhere on your face.

I hope that this sharing is informative and useful to you.

Happy shopping people~!!

Cheerios
FS.Rain