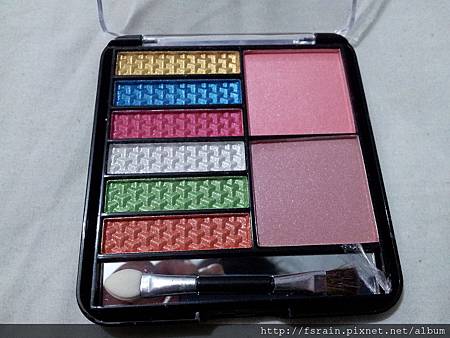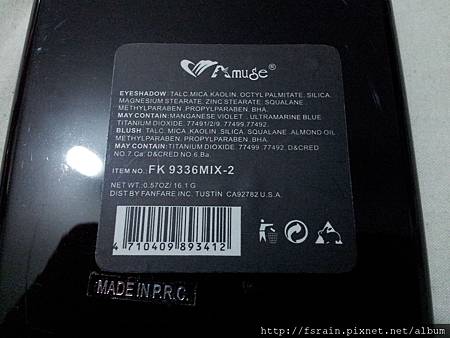 Being out on a super hot day for a full day of fun and activities, I bet no one wants to have their makeup melting on them.

That being said, I have to share with you this uber cheap and affordable face palette from AmuSe which I got from CherryCulture sometime back.

A Penny For Your Thoughts:
- Retails @ USD 1.50 (excl. Shipping)
- Very small and flat design, uber compact packaging slips easily into handbag / pockets
- Good variety of 6 eye shadow colours: Gold,Medium Blue,Frosty Pearl, Lime Green,Cherry Pink, Orange
- Eye shadows are shimmery or has a pearlish finish
- 2 blush, Peachy Pink & Dusty Rose
- Great balance of cool & warm tone colours
- Eye shadows & blushers Applies pigmented even without primer
- All products last through 12 hours of fun, sweaty, humid and hot weather condition without primer! Amazing!
I will post up the pictures which I have taken after a whole day of fun and perspiration once I have it uploaded to show you how overwhelmed I was by the product performance!

Verdict:
Highly recommended for it's price vs quality of shadows and good pigmentation that last! Very convenient packaging to bring along for travel or on-the-go-touch-up if it's really needed.


Cheerios
FS.Rain