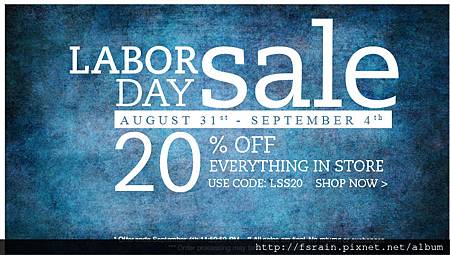 Hey People!!
If you've missed their back-to-school sales, now it's back for Labor Day!!
20% discount for EVERYTHING IN STORE!!
This is the best time to check out CherryCulture as the discount will ease a little off your pocket if your shipping fees are gonna be for international shipment!
I think I saw Palladio on site, gonna be surfing through too!!
Let me know if you are keen to try!
Happy Shopping!!
Cheerios
FS.Rain