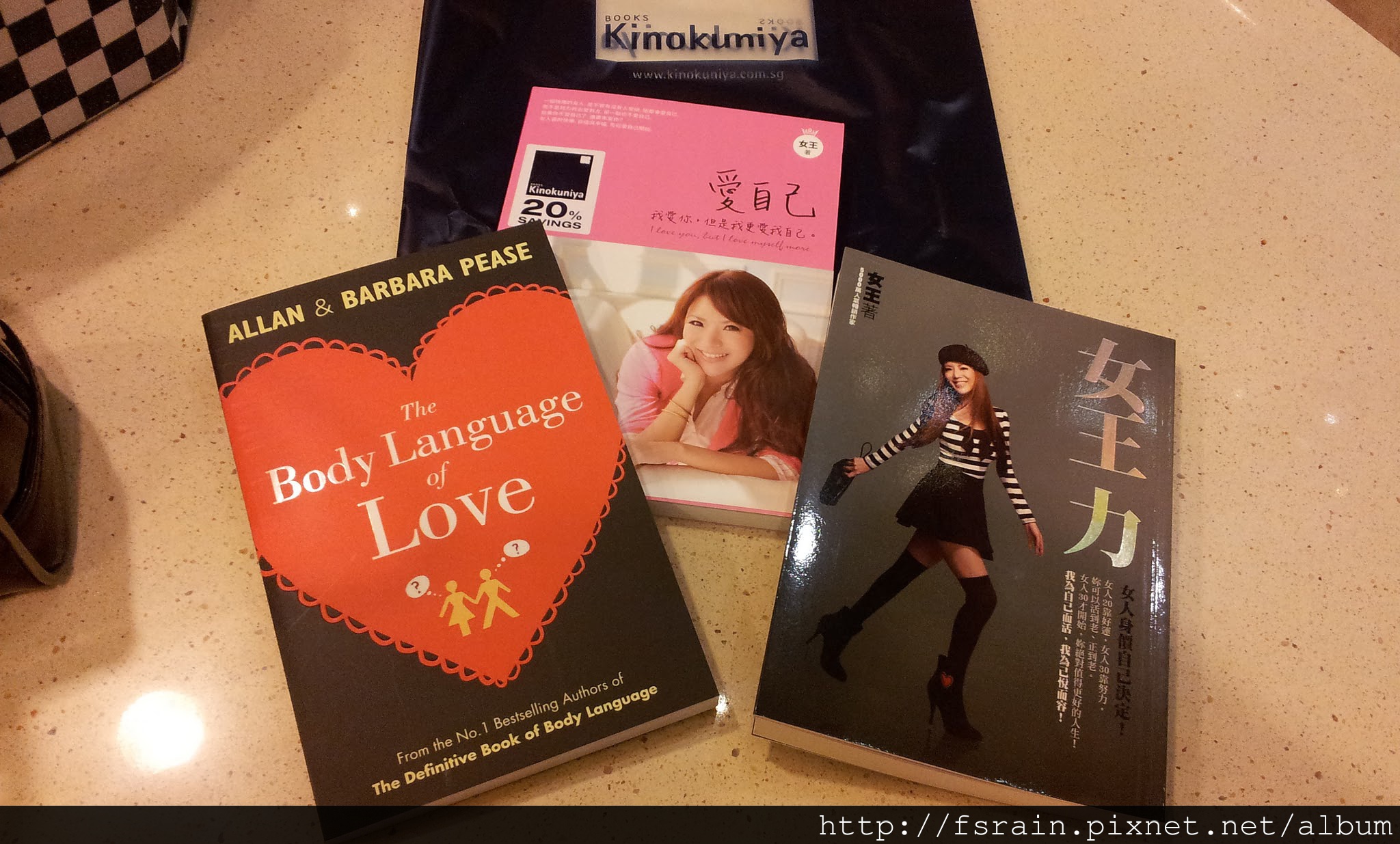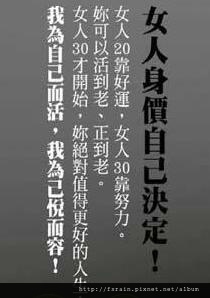 I've gotten 3 books earlier this year and thus far finished the "Body Language Of Love" and just very recently done with the author Queen 女王's 3rd book -女王力 which I'm translating it to "Queen Power", perhaps something similar to the kinda thoughts & perspective of "Girl Power".
This book was written in chinese, but still, I wish to share my thoughts after I'm done reading it.
My first thoughts were like.. If only I got this earlier (including her earlier books), I would have not made all those silly mistakes that I did.. yet somehow it makes me felt better that I might have done stupid things, it could hace gotten worse, and compared to what her friends went through, I should be grateful I didnt.
I'm not gonna talk about the contents of the book as its gonna be a spoiler for potential readers. I would like to emphasize that you will know what to expect from this book just by the words on its cover:
"女人身价自己决定!
我为自己而活,我为己悦而容!"
The above 2 lines basically means:
"A woman decides her value!
I live for myself,
I doll-up to please myself/
I doll-up not for anyone but for myself "
Apart from summing up the contents of her book, it really reflects her attitude towards life, perspective and character.
All of which, I respect and admire.
I will keep these lines of wise words with me n reiterate then to myself when I'm needing encouragement and also to share with people who might need it too.
Many things, many people's experience which she shared made me reflect, makes me rethink about myself, my life, my actions, my behavior, my love, my family and etc etc.. It provokes deep thoughts.. It also fuelled me with a force that's positive, almost like a boost of morale, a motivation for me.
There are of course some parts of the book which I feel a little long-winded and happily skipped a little by simply reading the bolded lines within the chapter.
Overall, I highly reccommend all us ladies, girls, women to just pick this up n enjoy a journey of experiencing what you might not have done so / no chance of getting it, by letting Queen share it with you.
Lastly, I wanna know who is that famous female actress who was quoted by Queen to have said this 是哪个位女明星说了这句话:
"为什么我要嫁入豪门,我就是豪门!"
"Why do I need to marry the Wealthy, I am THE WEALTHY!"
If anyone knows, please tell me~
Happy Reading~
Cheerios
FS.Rain | 芳.夏爾颸