Hey people!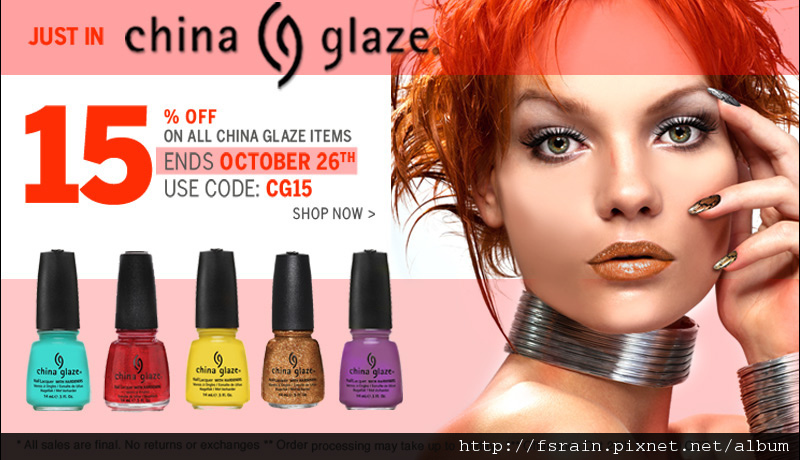 If you haven't already noticed that Cherry Culture now carries China Glaze polishes, you could have at least been informed right now!
Especially so where there is a 15% off on all China Glaze products on Cherry Culture from now till 26 October 2012!
Hurry up & check it out!
Happy shopping~
Cheerios
FS.Rain