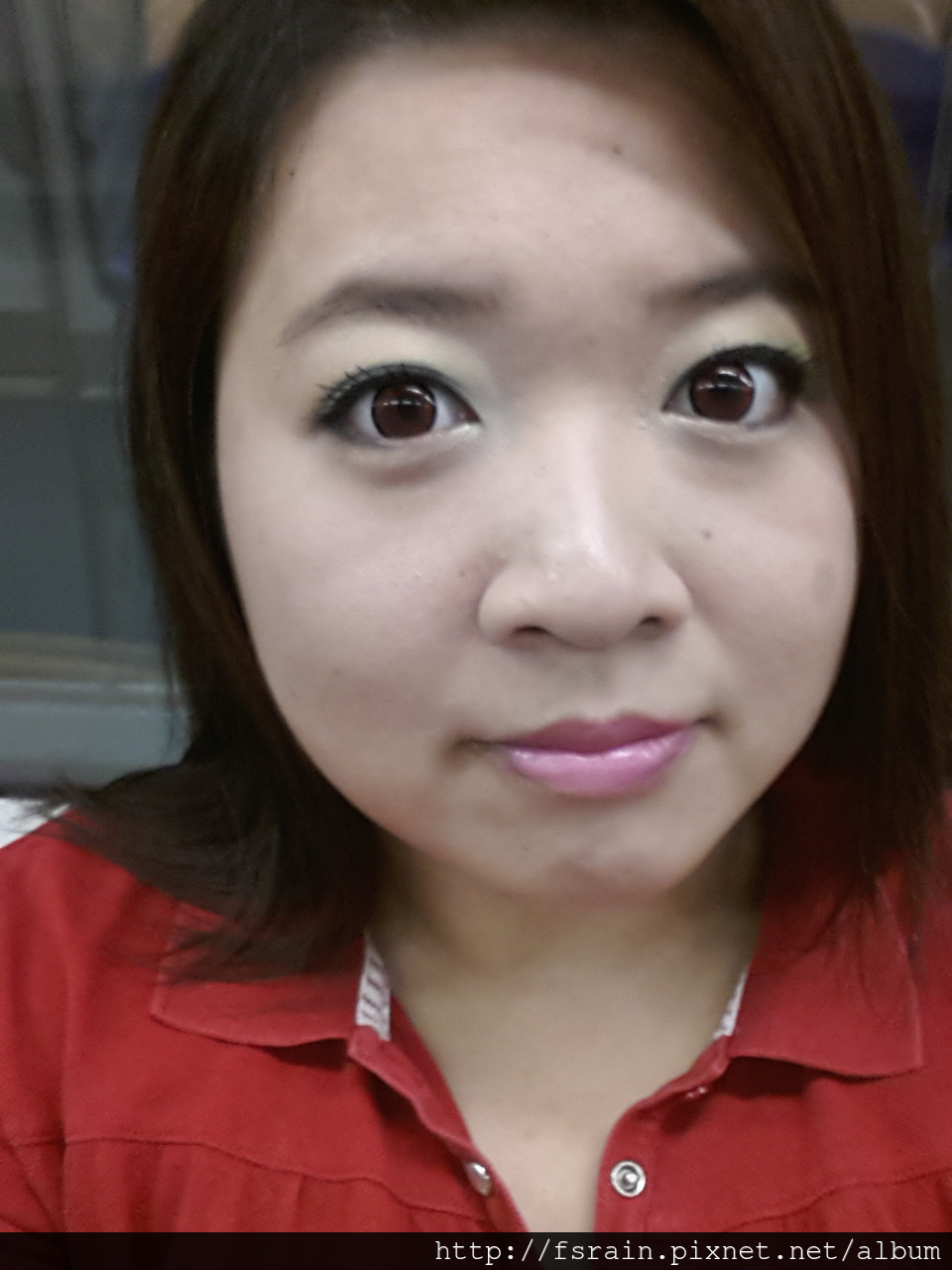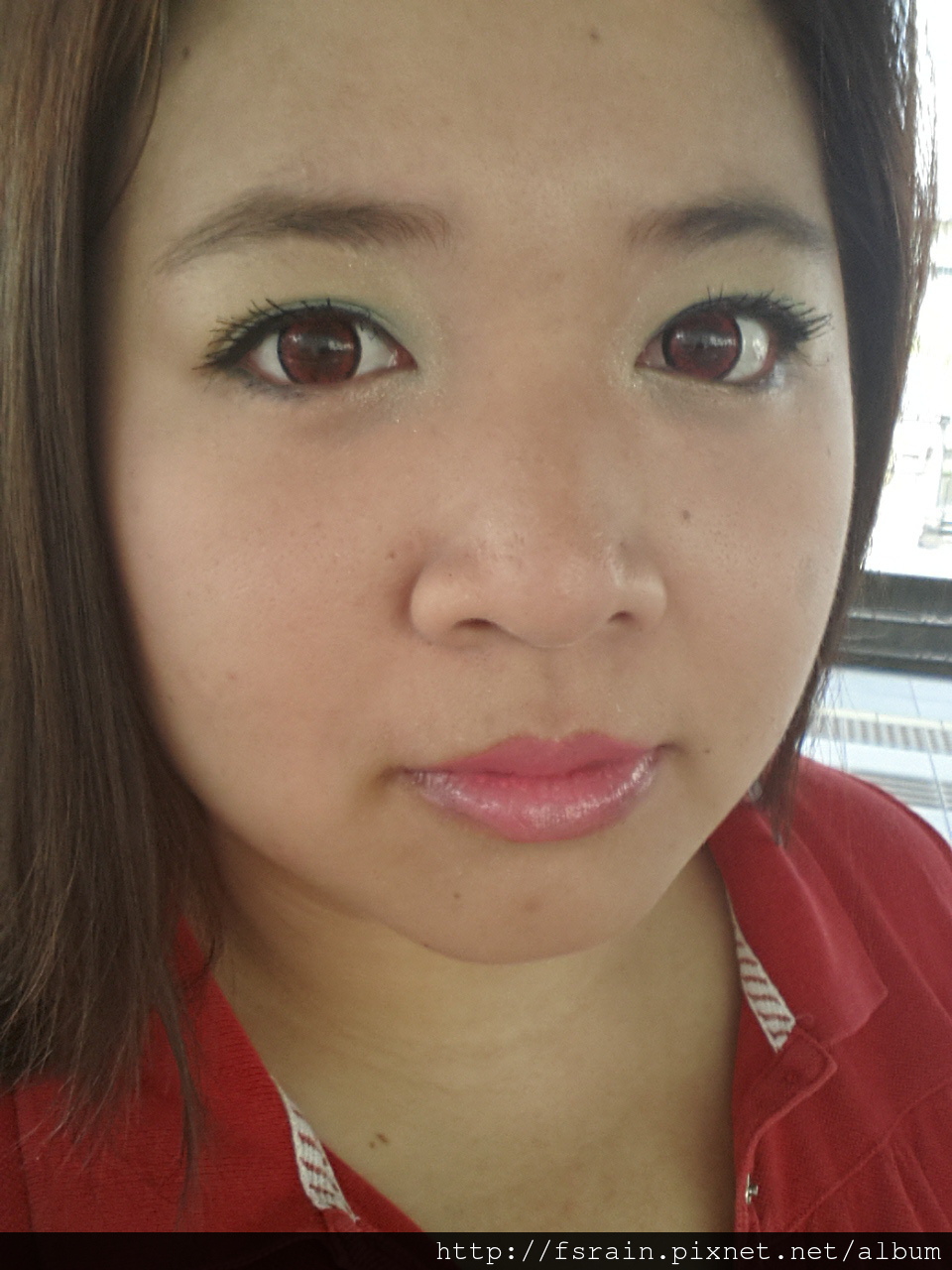 Weeeeeee~~
It's been the longest time since the last LOTD. How are ya'll doing?
There's been lots of "over due" posts for my blog but i think it doesn't hurt for me to digress on posts that I'm working on to something fun and cheery!
I've gotten some new colour lenses from Blincon (korean brand) which I found selling in an optic shop at Basement 1 of The Central.
I've gotten 4 pairs @SGD75. It's usually 1 pair for SGD25. For the lenses to be sold in an optical shop, it has to be tested and approved by our Ministry Of Health. I feel more assured to buy colour lenses from optical shops for safety considerations.
Alright, enough of blabber now. Let's take a look at the products used to create this look!
Contact Lens
- Blincon Color Lens #BB-Red
Face
- Skin79 Hot Pink Super+ BB Cream SPF25 PA++
- Daiso WL (Powder) Foundation, Rose Beige
- Daiso EverbiLena Color Cheek Blush, Pink
- elf Essential Natural Radiance Blush, Bronzed (cheeks contour)
Eyes & Brows
- Daiso (duo ended) Auto Eye Brow Pencil, Dark Brown
- Jordana Eye Primer, Nude
- essence Sun Club Glamour To Go Eyeshadow, 01 South Beach (Green . Orange . Champagne)
- Bourjois Regard Effect Metallise Metallic Eyeliner Waterproof, #51 Noir effet Miroir
- L'Oréal Lash Architect 4D False Lash Effect in 4 Dimensions Waterproof, Black
Lips
- SilkyGirl Moisture Max Lipcolor, #11 Melon Sorbet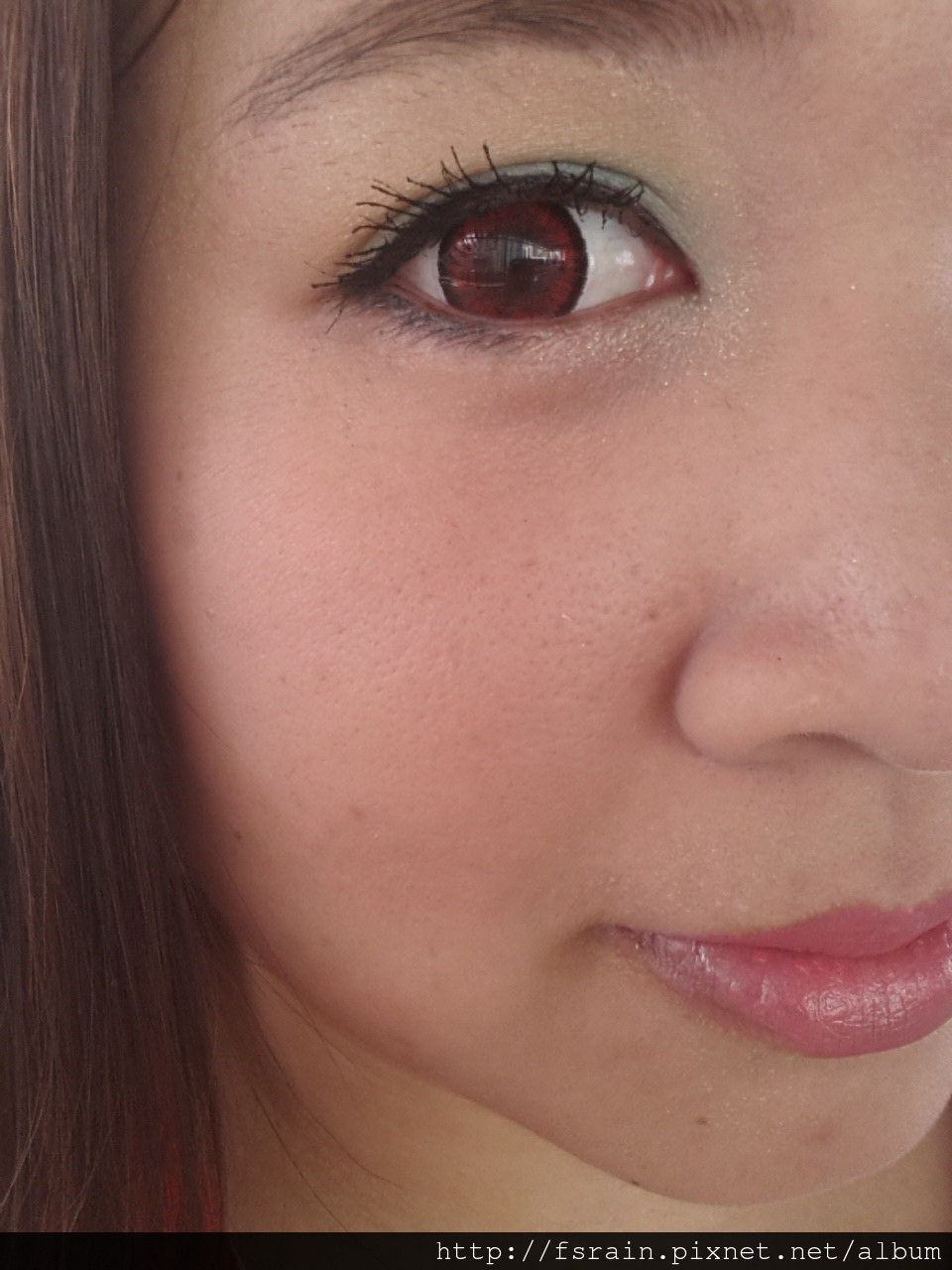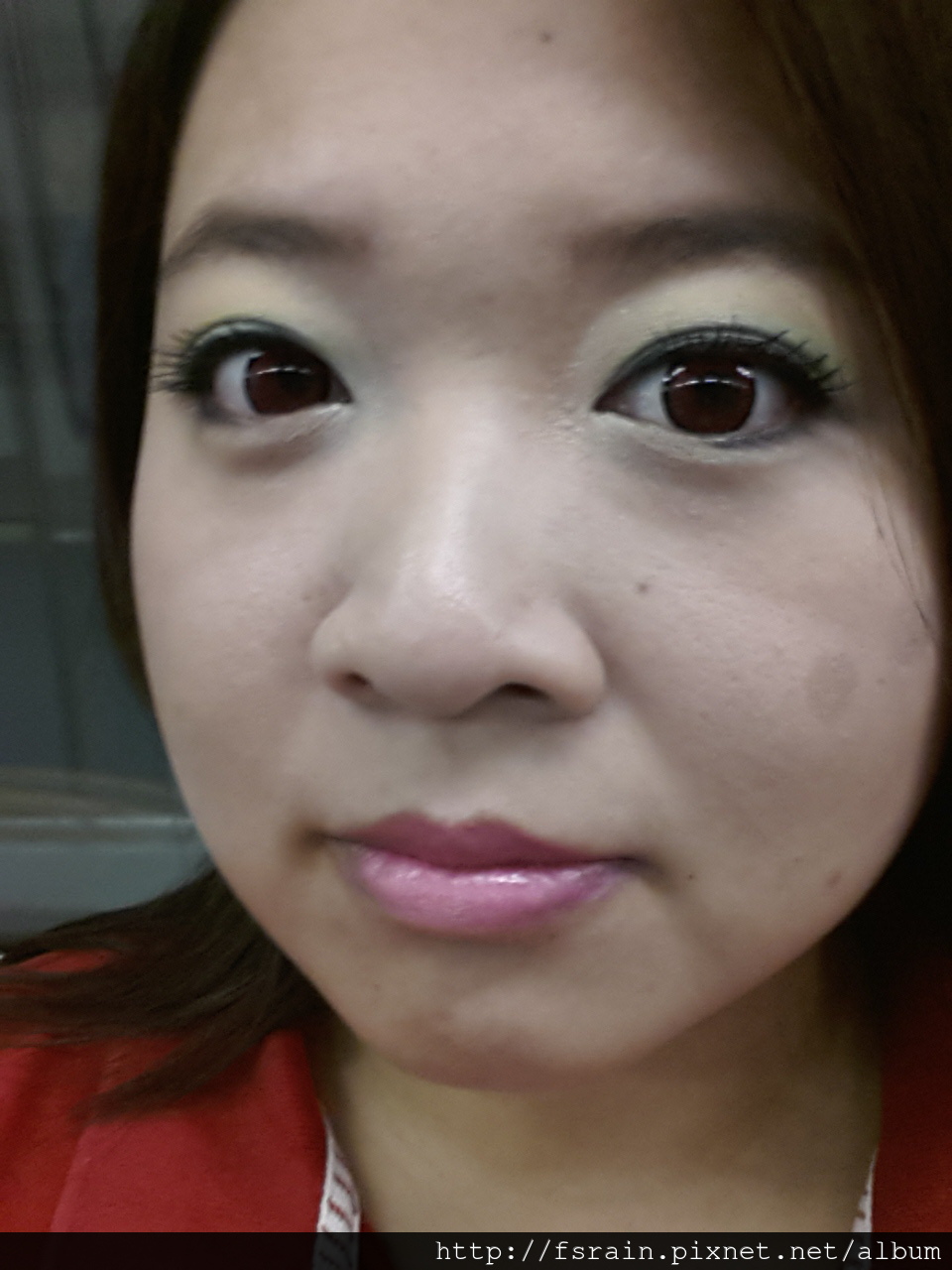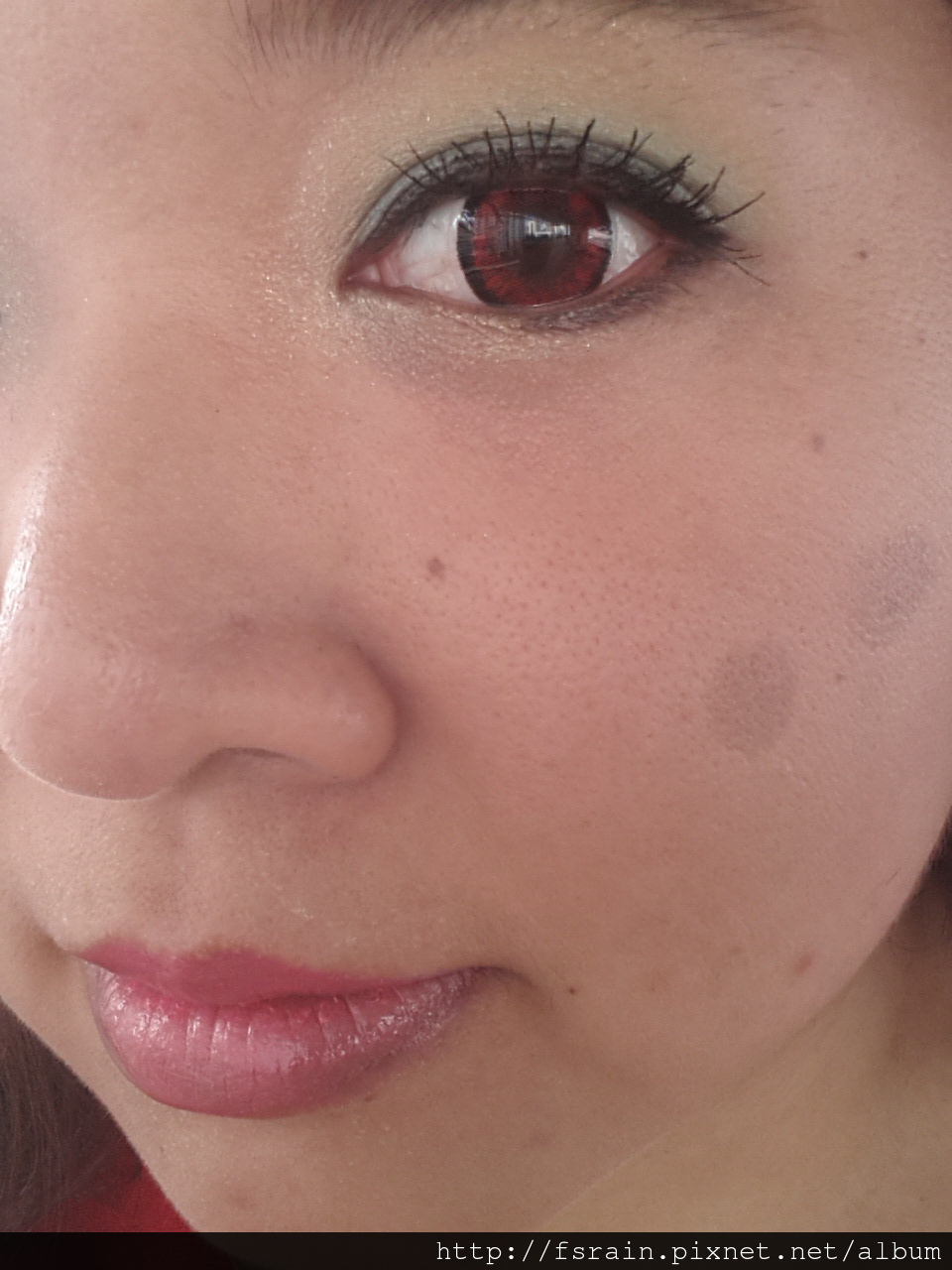 I loved the way the red lenses worked on my eyes. .. Can't wait to experiment it with different eye makeup looks!!
Have a great weekend, Cya soon~
Cheerios
FS.Rain