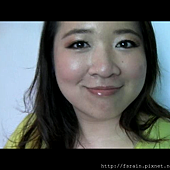 Hi Everyone!!
A new video tutorial featuring only Daiso Makeup Products is up!!
The inspiration to film this video came from one of my readers' comment to do a Daiso Makeup Challenge.
Technically, this is not the first attempt at the challenge. I have actually already attempted it via a pictorial instead!
For now, check out the video below to achieve a Warm Earthy Eye makeup:
Products used are listed below, almost in the same sequence which they are used in the video:
1. Daiso Base Foundation - Special (Primer)
2. Daiso EverbiLena Liquid Foundation - 01 Light Ecru
3. Daiso Perfect Concealer - Light Orcher
4. Daiso Ellefar Princess Powder Foundation D:Pink Ecru
5. Daiso WL Foundation - No.10 Natural Beige
6. Daiso Colorful Eye shadow (Quad) - No.3 Brown, Cosmetics Make Up Eye-146
7. Daiso Shiny Eye shadow (Stick/Pencil) - No. 4 Cool Black, Cosmetics Make Up Eye-150
8. Daiso EverbiLena Mascara Base VOLUME UP TYPE (right eye)
9. Daiso Mascara Base Coat - White, Cosmetic 106 (left eye)
10. Daiso Mascara Volume Up - Black, Cosmetic 107 (right eye)
11. Daiso Mascara Long & Curl - Black, Cosmetic 109 (left)
12. Daiso Mascara Top Coat - Clear, Cosmetic 110 (both eyes)
13. Daiso False Eyelash - D Volume Long Straight Type, Cosmetic 168
14. Daiso Eyelash Glue (2pc/pk) - Clear, Cosmetic D Makeup Tool 517 (right eye)
15. Daiso Eyelash Glue - White Clear, Cosmetic 908 (left eye)
16. Daiso Duo-ended (black tube) Brow Pencil w/spoolie - brown
17. Daiso Mix Cheek Powder (blush quad) - No. 2 Magic Color, Cosmetics Make Up Skin-65
18. Daiso Lip Gloss - No. 1 Peach Jelly
19. Daiso Eye Lash Curler (almost forgotten)
For those that aren't having the patience to check out the video, I have some snapshots of the film & finished look: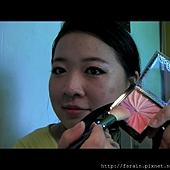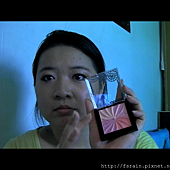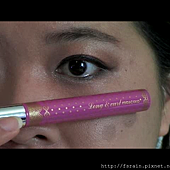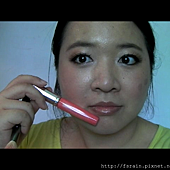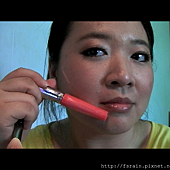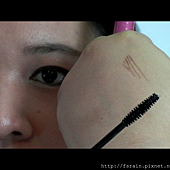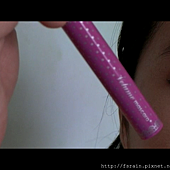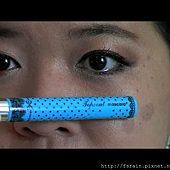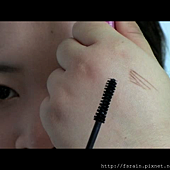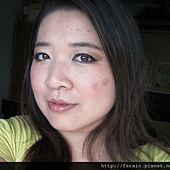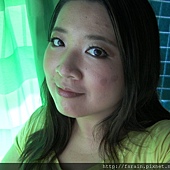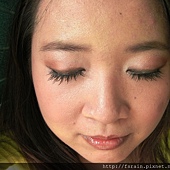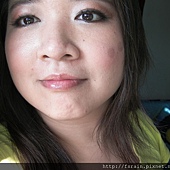 Due to time constrain.. I shall update this post with the close-up swatches and mini review / first impressions on these products later~
See ya around~
Cheerios
FS.Rain