[Sponsored Post]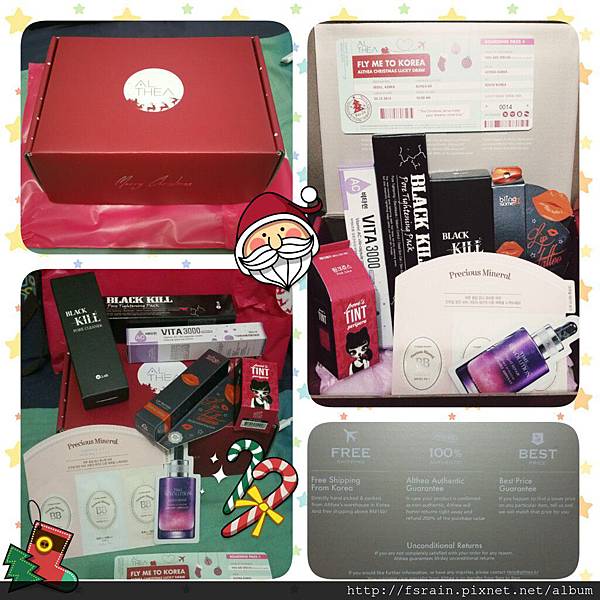 I came across
Althea
's site around early March this year.. but haven't really wanted to try shopping with them yet as I didn't really heard much about them from people around me.
When I decided to have a trip to seoul, while researching on itinerary, I came across their site again. This time, I saw a call out for bloggers to take part in a shopping experience with Althea. I applied and was really honoured to be given a chance to shop with them. I have 50 credits to spend (equivalent to S$50) and due to may hectic work schedule I didn't get to shop on their site till I was in Korea!
As ironic as it might seems to be, I shopped on Althea while I was in Seoul, using my Galaxy Note 4. Well... it happens that I tried to find some interesting brands while in Myeong Dong and Hongik University area but didn't managed to find any less-heard of brands nor the trendy or crazed phenomenally-hyped items there... I might have been too relaxed n engrossed with food hunt with my family. .. Anyways, I was really glad that I found these items on Althea site, which I doubt that I'll be able to scout for them during my trip in Seoul.
Being in Korea and having had my fair bit of shopping done physically in Seoul, I am quite impressed by the pricing for the items sold on Althea'S site. It's reasonably cheaper than retail although for some items the difference might not be great, but don't forget that they do regular promotions and discounts for a targeted brand or introductory/launch sales. I felt that being an avid online shopper, it's not overpriced.
Some might argue that it's cheaper to be there in Seoul n buy it there. I have to disagree as firstly, flight from SG to KR is not exactly cheap. Comms might be a hindrance, navigating on your own in Seoul to find your prized items is time-consuming.
So with that, I explored Althea's site on my mobile phone and got these items: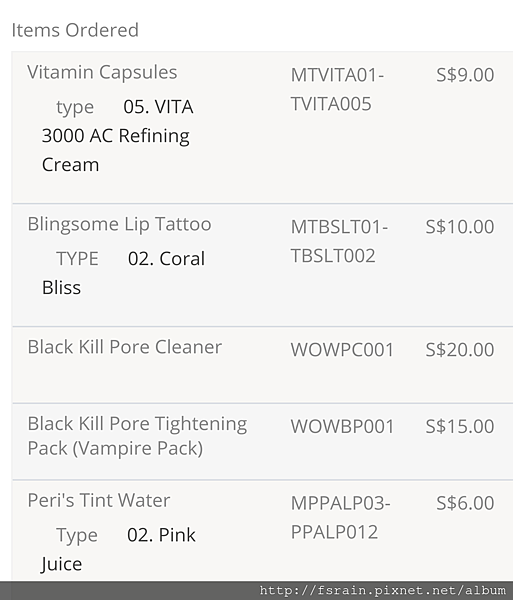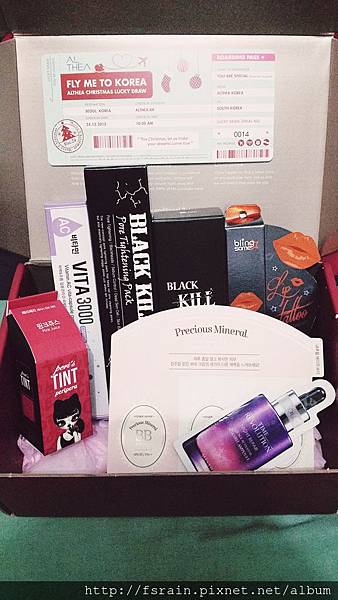 The items arrived on 9th of December with the limited edition Christmas box.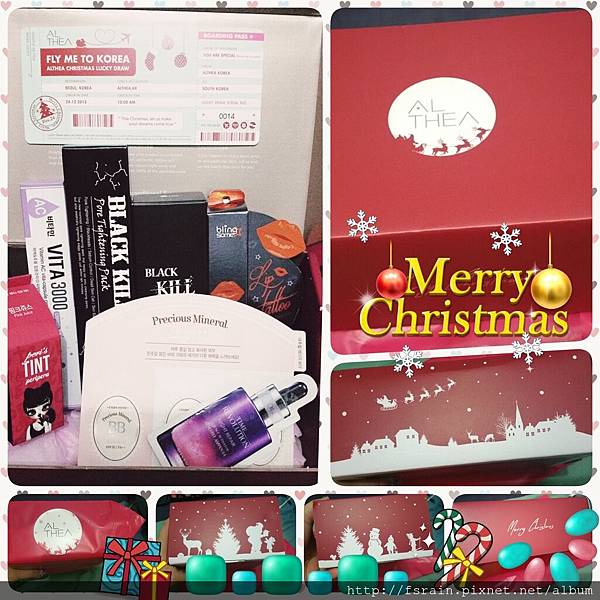 The shipping was really fast!

Now, at this point if you would like to do a quick Christmas shopping and sending gifts directly to your beloved ones, you can enjoy the following discount by using the following coupon codes:



It's a great opportunity to shop on ALTHEA's site as they have a series of Limited edition Christmas Collection:

Check these out before it gets out of stock!!



Okk, I better not get distracted and give you a quick overview of the whole shopping experience.

Step 1: Sign-up
It is very straight forward to sign-up for an account, you just need a valid email address or you could choose to use Facebook or Google+ login.
I chose Facebook login.

Step 2: Update profile and address
This step is important as you want to ensure that your shipment reaches the right destination. You can save your default address and include your receipients' addresses too!

Step 3: Browse & Select >> Try the section on TRENDY ITEMS >> remember to [add to cart]
The website interface on Mobile platform is similar to that on the browser. Slightly simplified but still very easy to navigate.

Step 4: Check out & Payment
Click on your cart to view your shopping list.
Remember to insert the above coupon code to enjoy $7 discount and free shipping (terms & conditions applied), then you select the country and zip code for items to be delivered to get a quote. Click on [add to total] to ensure the shipping information is completed, and proceed to next step.
At this point on the [One Step checkou] page you will be able to review your order with the pricing and quantity listed, and you can still make amendments.
Yes, you can still insert and apply coupon code before you scroll down to proceed with payment by clicking on [PLACE ORDER]
Once you check that address is correctly selected, you will be prompted to the paypal payment page.
Even if you don't have a paypal account, you are able to make payment on paypal using your credit / debit cards.

I managed to accomplish all these in Korea, on my mobile phone and I really enjoyed the whole shopping experience.

My favourite aspect of it all is the Trendy items section where editor's picks are almost all, VERY SHOPPING-WORTHY!!

I am quite sure that I will be shopping from their site again very soon, sponsored or not, as I am already eyeing some items which are featured on the site which I don't seem to see it while I was in Korea... =.=''''

Stay tuned for an up-coming blog posts/video updates on my YouTube Channel on the unboxing and first impression of items ordered.

Have a MERRY CHRISTMAS!!!

Cheerios
FS.Rain

PS: Don't forget to use the discount coupon before you check-out while shopping with ALTHEA.