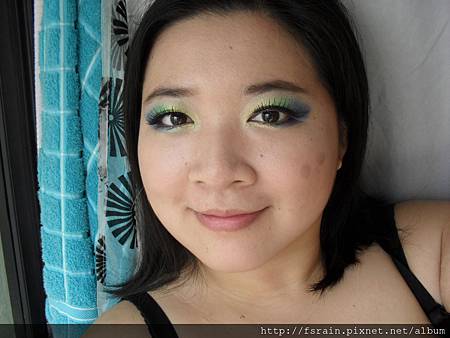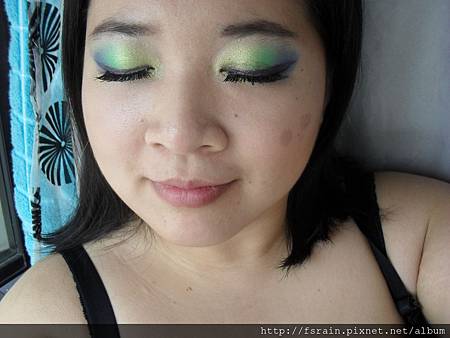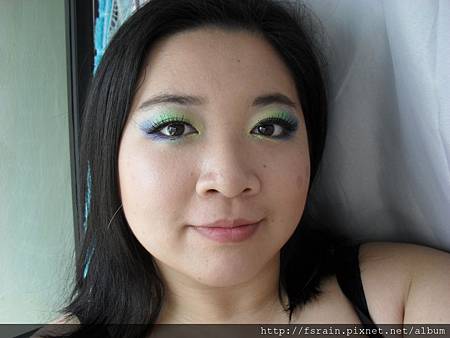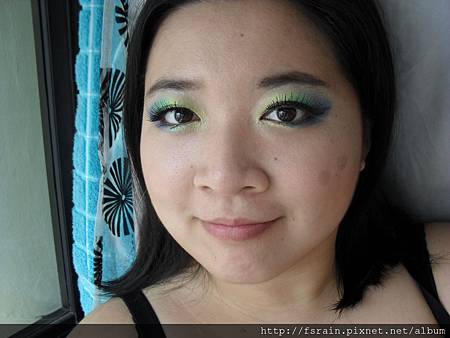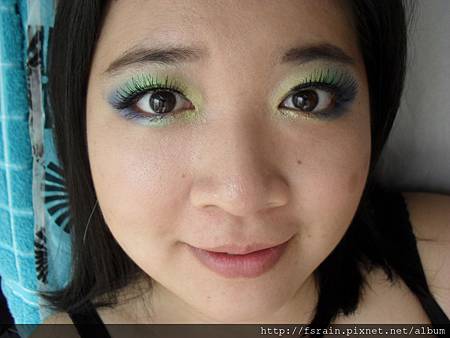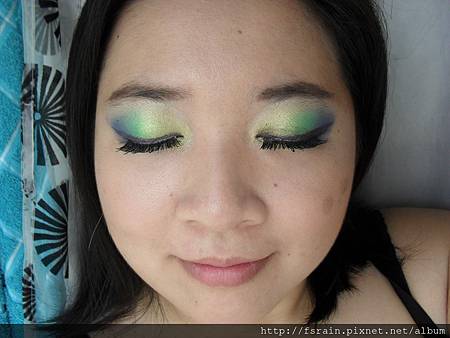 In a hot hot Sunny Island like Singapore, it is Summer all year round~
I have managed to film this summer-inspired look into a few clips, which I have finally joined together with voice-over narration to help you better understand what I did in the process of apply the makeup.
I apologize for not having it edited properly to have the narration matching the video as I have great difficulties doing so using a meager netbook for such a heavy-duty task of video editing.. I will definitely aim to improve on future productions so please bear with me for now.
Products used are listed below:
Face







- Daiso Hyaluro Mist
- Skin79 Super+ (Hot Pink) BB Cream SPF 25 PA++
- Shining & Purity (SNP) Natural Blemish Balm Cream
- Jordana Oil-Free Liquid Foundation, Buff
- O2 Skin Fair Lady Loose Powder, Lilac
- Daiso Cheek & Hi-light Powder
- essence Sun Club for Darker Skin.Brunettes, Sunny


Eyes






- Jordana Eye Primer, Nude
- elf Essential All-Over Cover Stick, Ivory
- NYX Jumbo Eye Pencil, Forest Green
- 180 Eye Shadow Palette (Yellow-gold, Green, Blue & Matte Cream/White)
- essence Gel Eyeliner, Berlin Rocks!
- Sasatinne False Eye Lashes
- Angel Lash glue (Dupe of Starlash Glue)
- Loreal Ultra-Volume Collagene, Black
Lips


- Jordana Matte Lipstick, Lavender Lady
More photos of the products used will be uploaded and inserted into the blog post.
Please leave your comments and let me know how you feel about this demo video and how I could improve on it.

Thank you~~
Cheerios
FS.Rain