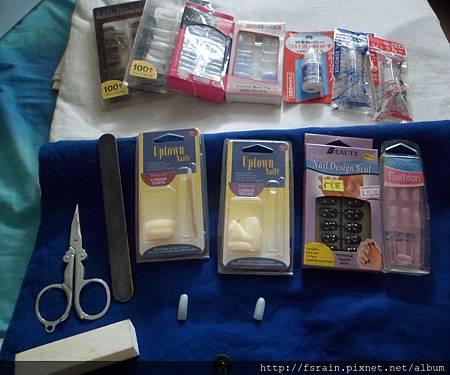 Hello People~~
It's all gonna be Nails and more nails today~Oh wait.. I meant, Artificial Nails / Fake Nails.. not Acrylic nails though.. just those that you glue or paste 'em on!
To answer all questions that you may have, this post shall be organized into 3 parts:
a) Introducing Fake/Artificial Nails (chips/tips)
What are these? Where to get them? How to put them on?
b) Wearing fake/artificial nails
How to maintain them? Dos & Don'ts? They don't fit me well..Trim it!
c) Removing fake/artificial nails
How do I remove them? No-nos to Nails Removal
-------------------------------
Section A: Introductions to Artificial / Fake Nails (nail tips/chips)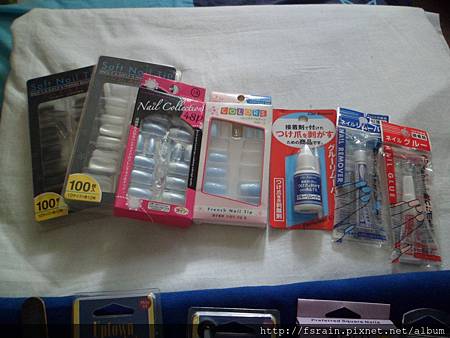 Q-What are these?
If you heard of false eye lashes, these are the false nails which are basically nails-like pieces which you could wear on your nails. They may also come in different colours, textures, designs and various shapes/length and sizes which you will be able to find the closest fit to your own nails.

Q-What are they made of?
Most of the time to the best of my knowledge, Plastic

Q-Where can I get them?
Drugstores, pharmacies, beauty stores, department stores e.g. SG: Watsons, Guardian, SaSa, Beauty Language, Chameleon, Aries, Beaute Spring, Venus, DAISO too~

Q-How much do they cost?
Their costs ranges depending on where you get them, if they came with pre-printed/made designs etc.. I get the cheapest from Daiso at SGD2.00, and within the stock that I have gotten, there's one or two from Watsons that costs SGD12.90 & SGD15.00 respectively. Usually they come in packs which contain at least 10 pieces to max of 50 pieces or even more. Some sets comes with the nail glue.

Q-How do I put them on?
Clear Instructions are printed on the kits/manuals that comes with the products, otherwise check the video below (will be uploaded later) or simply attempt based on the following steps:

1. Prepare your fingernails by removing all nail polishes/oils/creams.
2. Cut/Trim your fingernails till it is almost as short as your fingers. Leaving them long will risk damaging them if the fake nails get dented/yank-off by accident.
3. From the fake nails that you've got, find the piece for EACH finger that best fits, seemingly so that when you place the fake nails over your real ones, it seems to cover the real ones PERFECTLY without any gaps
4. Flip the fake nails over, along the base of the side where it is thinnest/sofest, apply nail glue along base perimeter
5. Before nail glue dries off, place the fake nail at the base of your cuticles, slowly let it sit/cover your natural nails while the glue will spread itself nicely between your real nails and the fake one
6. Once fake nail covers real nail completely, hold it there for min 60seconds for the nail glue to dry and ensures that the fake nail dries in the correct place/position.

Q-Will these damage my nails?
Technically, YES - if you do not wear and remove them properly.
Also, for those with fragile/weak nails or thin nails, I will not suggest that you try these as they will stick to your real nails. If your real nails are fragile/weak and at times seems to be able to get pulled off your fingers easily, putting these fake nails on will not make your real nails stronger.

In another case, if these fake nails are not removed properly, that is when you risk damaging your real nails.

Q-Are they safe? Any health risks involved when wearing them?
IF, you do not eat them nor eat when the nail glue has yet dry off, you might risk eating some sort of toxic...
Of course, it is always best to ensure that after you are done with apply the nails/nail polishes, wash your hands thoroughly before consuming food.
Apart from that, I don't see any health risks present, UNLESS, you chose to apply the longest of all fake nails and you were not careful with your hands thus causing your fake and real nails to be placed in danger (fake nails get caught in machinery/equipment or get yanked off and pulled the real nails off too....).
Section B: Wearing Fake/Artificial Nails
Q-How do I maintain them? Do I need to maintain these fake nails?
Not that you really need to maintain them.. they aren't real... but you do need to store them properly when not using them, check below on storage tips.

Q-They don't fit my nail shape / They are too long / Can I (how to) trim them?
Watch the video to find out how I trim them and the tools that you'll need:


Q-Can I paint nail polish over them?
Yes - check out the photos below as I paint my fake nails step-by-step: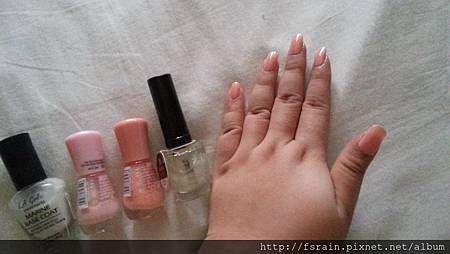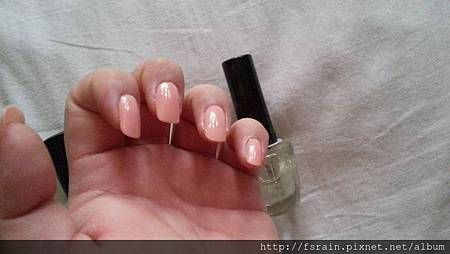 Products (Polishes) Used: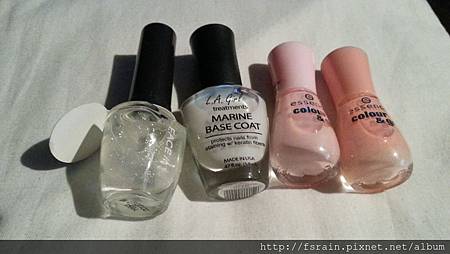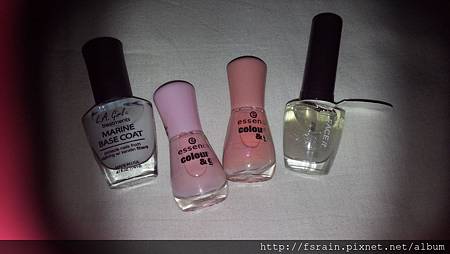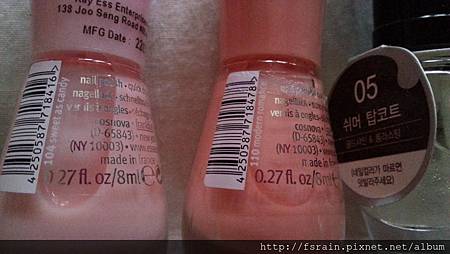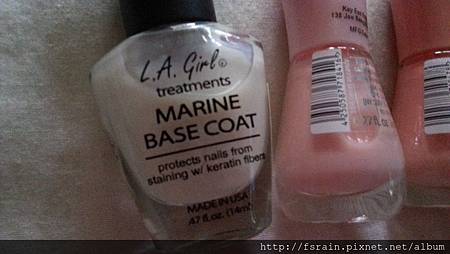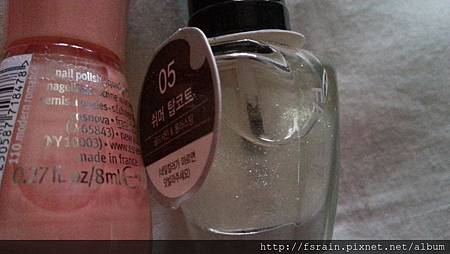 Step 1: Apply Base Coat (per normal manicure process)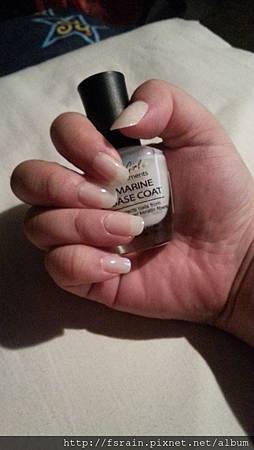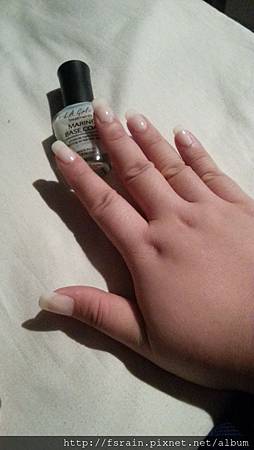 Step 2: Apply a base colour/any colour of your choice
For this pictorial, I am using the pinky nude polish from Essence Cosmetics as a base, then top it up with the Corally orangey polish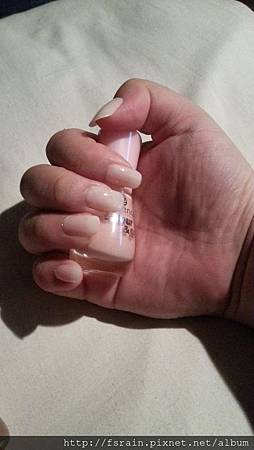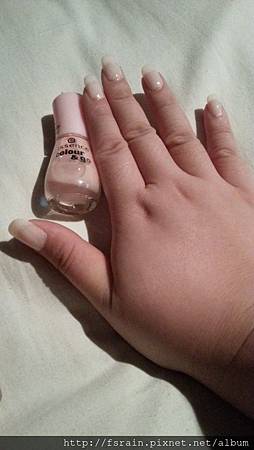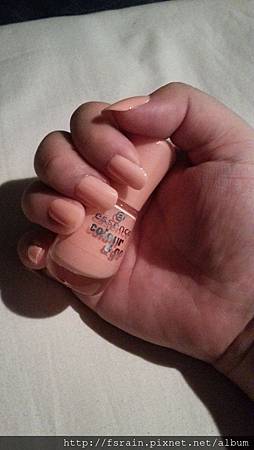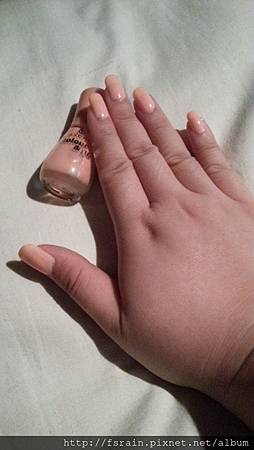 Step 3: Top it off with Top Coat
In this case, I am using TheFaceShop Glitter Top Coat. Don't my nails looked as it they were real nails?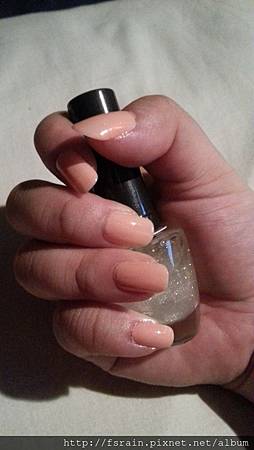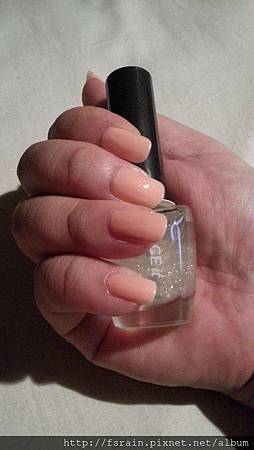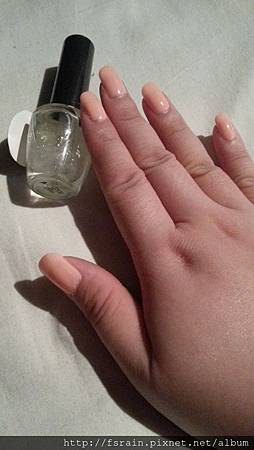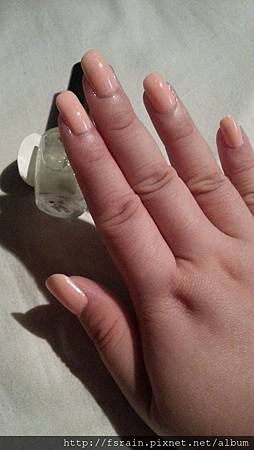 Q-How to remove nail polish from fake nails without taking the nails off?
Use a nail polish remove that DOES NOT CONTAIN ACETONE. Removers that contain acetone usually damage/soften/dissolve these fake nails.

Q-Dos & Don'ts
DON'T expose or be near fire or direct heat which not only poses harm to yourself, it will also damage these fakies
DON'T chew or bite them, they are fakes, they most probably are NOT SAFE for consumption (intentionally/unintentionally)
DON'T remove them by pulling them off by force, you will definitel hurt yourself & your real nails while doing so
DO remove them when you notice your nails growing out and a gap has formed betwen the fakes and the cuticles (approximately 1 week after putting them on)
DO trim them even before putting them on with a nail file/buffing sponge/scissors to ensure they are shaped as similar to your real ones for comfort
Section C: Removing Fake/Artificial Nails
Q-How do I remove them?
Watch the video below...

Alternatively, follow the instructions on the packaging.. or per below:
1. You can choose to soak your fake nails into acetone/acetone based nail polish removers/fake nails removers but this will destroy or dissolve the fakes. If your comes with designs/colours which you wish to reuse, I suggest getting proper nail tips remover / nail glue remover.
2. Apply the nail glue remover along the edges of your fakes and try to rub them in between your real nails and the fakes.
3. If you are able to see some gaps between the real and the fakes, apply the remover into the "gaps" till you are able to press down the fakes tips till they come off
4. You should not be required to press too hard during the process, just keep applying the remover and there should not be any painfulness.
5. Once the fakes are removed, use nail glue remover or nail polish remover to clean off the glue residues on your real nails.
6. Wash, then moisturise your nails and cuticles with cuticle oil/cream/hand cream.


Q-Can I re-use them?
If you were able to remove the fake nails without damaging them, you can! All you have to do is to clean up the nail glue residue with nail glue remover so that it is clean and ready to be used again.

Q-How should I store/keep them?
As these are made of plastic, and dissolvable in acetone, I suggest keeping them away from heat, direct sunlight and of course, Acetone / nail polish removers with acetone in them.
I really hoped that this article does answers most of the questions which you may have, otherwise, leave me a comment and I shall get back to you as soon as I can.
You may wish to follow me on Twitter or Google+ to interact with me for faster reponse!
See ya soon and have fun with these fake nails!!
Cheerios
FS.Rain