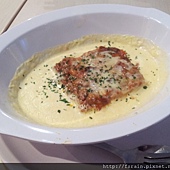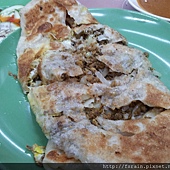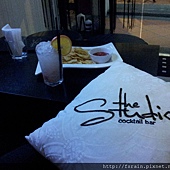 We had a so-so dinner at Bugis Food Junction.. mine was a okay-only beef lasagne as you can see from above.

As we were moving along north bridge road, towards our chilling spot (never been there before, but bought a voucher in jiggocity), we passed by Singapore ZAM ZAM (since 1908)..

The aroma of Indian curry n food got us rooted to the ground.. We stood hesitantly infront of the shop.. We couldn't resist, and succumbed to the deliciously mouth-watering seduction.

As we've had dinner already, we ordered the smallest serving of Mutton Murtabak costing only SGD 5.00.