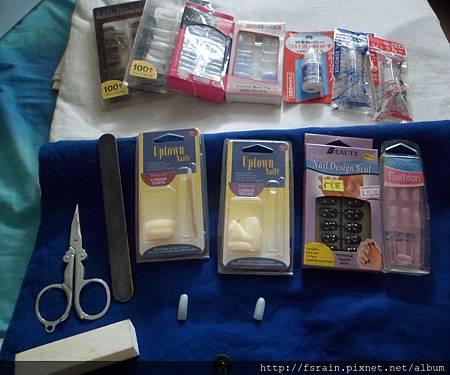 Hello People~~
It's all gonna be Nails and more nails today~Oh wait.. I meant, Artificial Nails / Fake Nails.. not Acrylic nails though.. just those that you glue or paste 'em on!
To answer all questions that you may have, this post shall be organized into 3 parts:
a) Introducing Fake/Artificial Nails (chips/tips)
What are these? Where to get them? How to put them on?
b) Wearing fake/artificial nails
How to maintain them? Dos & Don'ts? They don't fit me well..Trim it!
c) Removing fake/artificial nails
How do I remove them? No-nos to Nails Removal