Look of the day: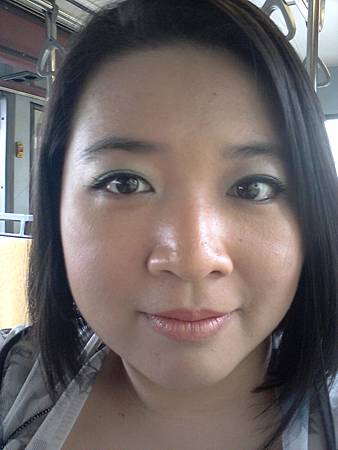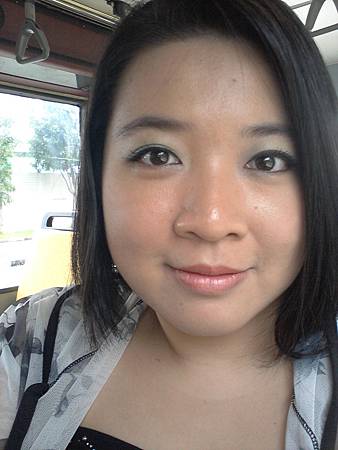 The above was taken in the bus.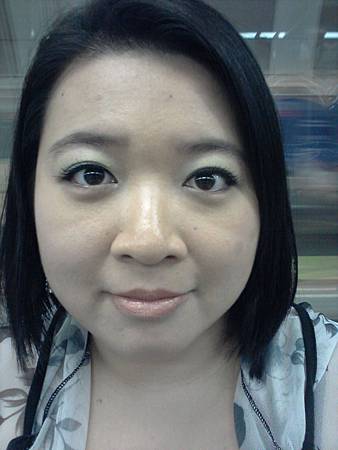 In the train.. very bright lighting.
Products used are listed below:

Face
- Mini Girl's Triple Magic BB Cream SPF37/PA ++



- e.l.f clarifying pressed powder in Rosy Beige

Eyes & Brows
- e.l.f My Little Black Beauty Book (cool)



- Daiso retractable brow pencil in black



- Maybelline Unstoppable retractable eyeliner in black (sorry, no photo for this)
- Silkygirl Double intense mascara in black


Lips
- Cellio lipstick in no.18 Sweet Brown





I've actually been posting my "Look of the day" photos via my Google+ account.. but couldn't get this up earlier hence... I shall just post it in my blog the~ XD with the blog, I can do a mini review too!
The colours which I used for my eyes are the greens in the palette. The cellio lipstick was from Gmarket too~ I got it at 3pcs for $11 including delivery by TAQBin! It's not very moisturizing, but it does not dry up my lips. Staying power is Good!
As for elf products, I've always found it to be very good, especially colour payoff. In this case, as I forgot to apply my eye primer, it really shows the quality of the eyeshadows.
Till the next mini review~
FS.Rain | 芳.夏爾颸